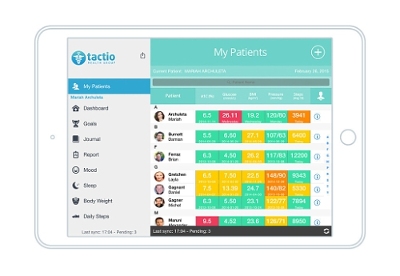 Tactio Health Group and API EHR integration provider Redox are teaming up to add EHR integration connectivity to its TactioRPM app-enabled remote patient monitoring (RPM) solution. The partnership will enable providers using TactioRPM to integrate app-enabled monitoring and patient engagement to their existing EHR system. Leveraging Redox's capability to integrate EHRs such as Epic, Cerner, athenahealth, McKesson, and GE allows for simplified monitoring for providers.
This partnership also aligns with Tactio's mission to expand remote patient monitoring coverage to the rising-risk patient population using apps, connected health, and automated cloud services. 
Founded in 2009, Tactio taps the power of mobile applications and healthcare "Internet of Things" (IoT) to improve clinical research, remote care workflows, and patient engagement. To date, Tactio health apps have been downloaded by more than 4.5 million users in 135 countries and 17 languages.