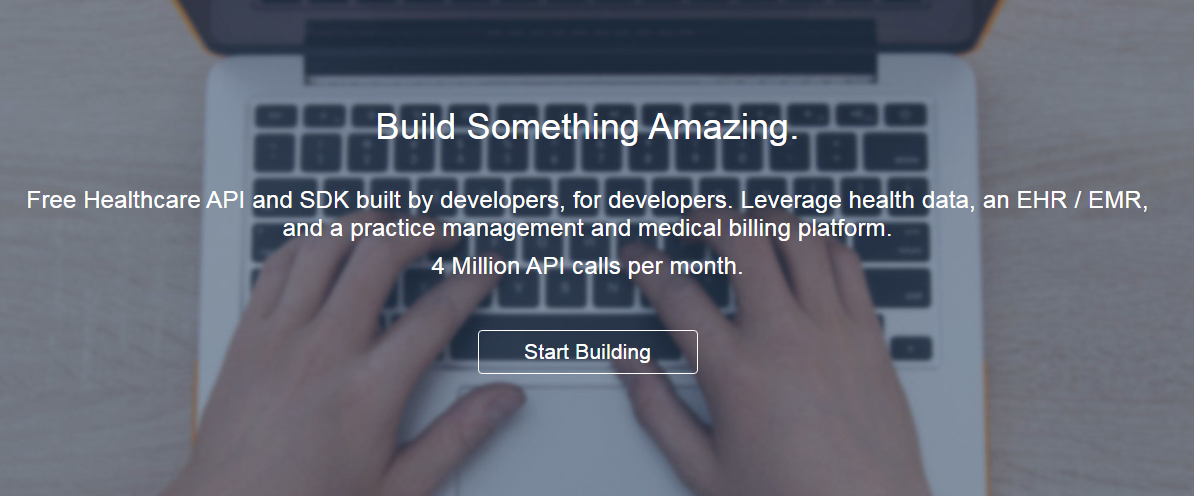 Mobile EHR platform drchrono, announced that it has launched four new medical API partners adding new capabilities to its robust platform. drchrono's newest API partners include Health Gorilla, Inuvio, Medisafe and Wink Health.  drchrono currently has over seven hundred developers in its program creating essential apps and solutions for the healthcare industry. In addition, drchrono has over 21 million API calls/transactions happening per quarter.
"drchrono's free API and SDK kit was built by developers for developers bringing unique functionality to medical professionals and patients in healthcare," said Michael Nusimow, CEO and Co-founder.  "These one-of-a-kind apps built on drchrono demonstrate the flexibility of the platform while delivering new and advanced healthcare focused solutions that are vital in today's evolving medical community."
Here is a look at the four new API partners:
Health Gorilla
drchrono has partnered with Health Gorilla bringing direct access to every U.S. lab together within the drchrono platform. Now for the first time, a physician can order any diagnostic test from any U.S.-based laboratory within the Health Gorilla clinical network for free, by just tapping a few buttons on iPad, iPhone or from the web.
Some labs have strict lab order volume criteria and Health Gorilla enables any physician to get easy and secure access to their labs removing any volume-driven obstacles. Health Gorilla is focused on developing and supporting iOS, Android and web and will integrate directly into drchrono for labs and imaging ordering.
Inuvio
Inuvio, the industry-leader in scanning, imaging and data extraction solutions for the healthcare industry, has partnered with drchrono to help streamline the patient data collection process. Inuvio's PatientCollector is an integrated, browser-based service that assists healthcare providers across departments with the digitalization and organization of physical patient data, allowing practices to scan and automatically extract data from insurance cards, driver's licenses and passports, and import the card images, patient photo and data directly into the drchrono platform.
Practice staff can simply scan the patient's driver's license and the patient's demographic information and the photo will be pulled right into the patient's chart and electronic medical record. Physicians can now use PatientCollector and a physical scanner at the front desk to streamline patient check-in, providing a faster, more accurate workflow that ensures a practice has all of the documentation necessary for proper billing and claims processing.  
Medisafe
Medisafe, the leading mHealth platform for medication management with more than 2.7 million consumer users, has embedded its Medisafe Providers offering inside drchrono. This will allow physicians and care teams from within drchrono to track their patients' medication adherence alongside their biometric measurements, including blood pressure, glucose, weight, amongst others that the patient has entered or imported into the Medisafe mobile app through various connected devices.
Clinicians can monitor patient behavior between office visits and identify at-risk patients who are not taking their medications as prescribed before an unfortunate medical event that results in an avoidable hospital admission and/or costly procedure.
Wink Health
For the first time, sleep studies from home are now integrated within the drchrono platform.
Wink Health leverages the drchrono Medical API iFrame technology to enable doctors to order an FDA-approved sleep apnea diagnostic study from within the patient's medical record. It takes only a few minutes for the device to be ordered and then the Wink Health team will ship the device directly to the patient. Next, the patient will take the test and the Wink Health team can remotely pull the data from the device and send the information directly to the physician to review. The testing is conducted in the comfort of the patient's home as opposed to a hospital setting allowing for an easier and more efficient way to monitor a patient's sleep habits.
Physicians can link the app via the Wink Health drchrono login page. You can see the integration in action here.