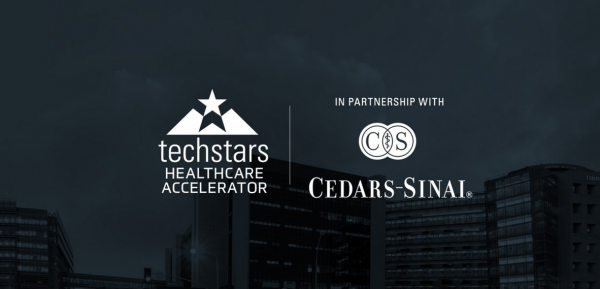 Techstars Healthcare Accelerator, in partnership with Cedars-Sinai,  today announced that 11 companies have been selected to participate in its inaugural class. From mobile health solutions to new devices and disruptive services, these innovative healthcare-focused startups are working to transform health and healthcare delivery as part of the Los Angeles-based accelerator program.
The three-month accelerator will offer mentorship and guidance from clinicians & administrators at Cedars-Sinai, healthcare industry experts and investors and entrepreneurs from the Techstars network, along with up to $120,000 investment per company. The LA-based program will culminate with Demo Day on June 23rd.
Without further ado, here is a look at the inaugural class of 11 startups: 

AppliedVR is a virtual reality platform that enhances the inpatient experience. AppliedVR provides a virtual reality platform that focuses on enhancing patient experience, increasing efficiency, and maximizing health care value.  The initial perioperative platform is designed to engage the patient during all stages of procedures in hospitals and surgical centers, offering patients drug-free alternatives to manage pain and anxiety associated with medical procedures.  
HomeHero is a tech-enabled non-medical home-care provider helping families find, hire and manage high quality home care for seniors. The simple online and mobile experience decreases the time, cost and risk of finding local caregivers through access to high definition caregiver video profiles, social references, liability insurance, easy scheduling and payment tools. Services offered are non-medical, covering a wide range of tasks including shopping, meal preparation, exercise, light housekeeping, companionship and personal care.
Stasis Labs offers portable continuous health monitoring allowing doctors, members of the care team and family to identify clinical changes and intervene before a critical event. The company targets emerging market hospitals through our custom vitals monitor, tablet application, and cloud backend. Stasis Labs  ensures caregivers always know the status of their patients' health. We are scheduled to enter the rapidly growing Indian healthcare market at the beginning of 2016. 
Ella is a mobile health platform that uses mindfulness programs to help patients with pain better manage their symptoms. The company is partnered with Cedars-Sinai to bring MBSR programs to 1 million patients by the end of 2017.
Grace is comprehensive, technology-driven concierge service for families managing end of life care, which helps families deal with loss of loved one, funeral logistics etc.
Deep 6 Analytics analyzes all the information in your systems and identifies patterns and relationships using the latest NLP (natural language processing) technology and medical ontologies combined with machine learning. Your EHR data is no longer locked and fragmented, and tribal knowledge and best practices are available to help doctors determine the best course of treatment for their patients.
Silversheet is a talent management platform, empowering healthcare facilities and medical staff to work together and connect. 
Inscope Medical is a disposable low-cost video laryngoscope that is the first all-in-one intubation solution to provide a clear view of every airway.
WELL Health is a secure patient to provider communication platform that helps physicians and their offices connect with patients between visits
ZendyHealth is a digital health marketplace where patients can bid and name their own price on standardized health and dental services to get quality, affordable care.
Yosko is care coordination platform for hospitals that improves team collaboration, transitions of care and efficiency in procedural areas. Yosko is deeply integrated with the EHR and provides a seamless and real-time flow of patient data among the EHR and mobile devices. It is a certified platform for use with Allscripts Sunrise.
"All of the companies participating in the accelerator are pushing the envelope to transform the healthcare delivery system" said Darren Dworkin, Chief Information Officer at Cedars-Sinai. "We are proud to be partnered with Techstars and their mission to empower entrepreneurs to bring the best new technologies to market. We are excited to extend this mission to the healthcare ecosystem"