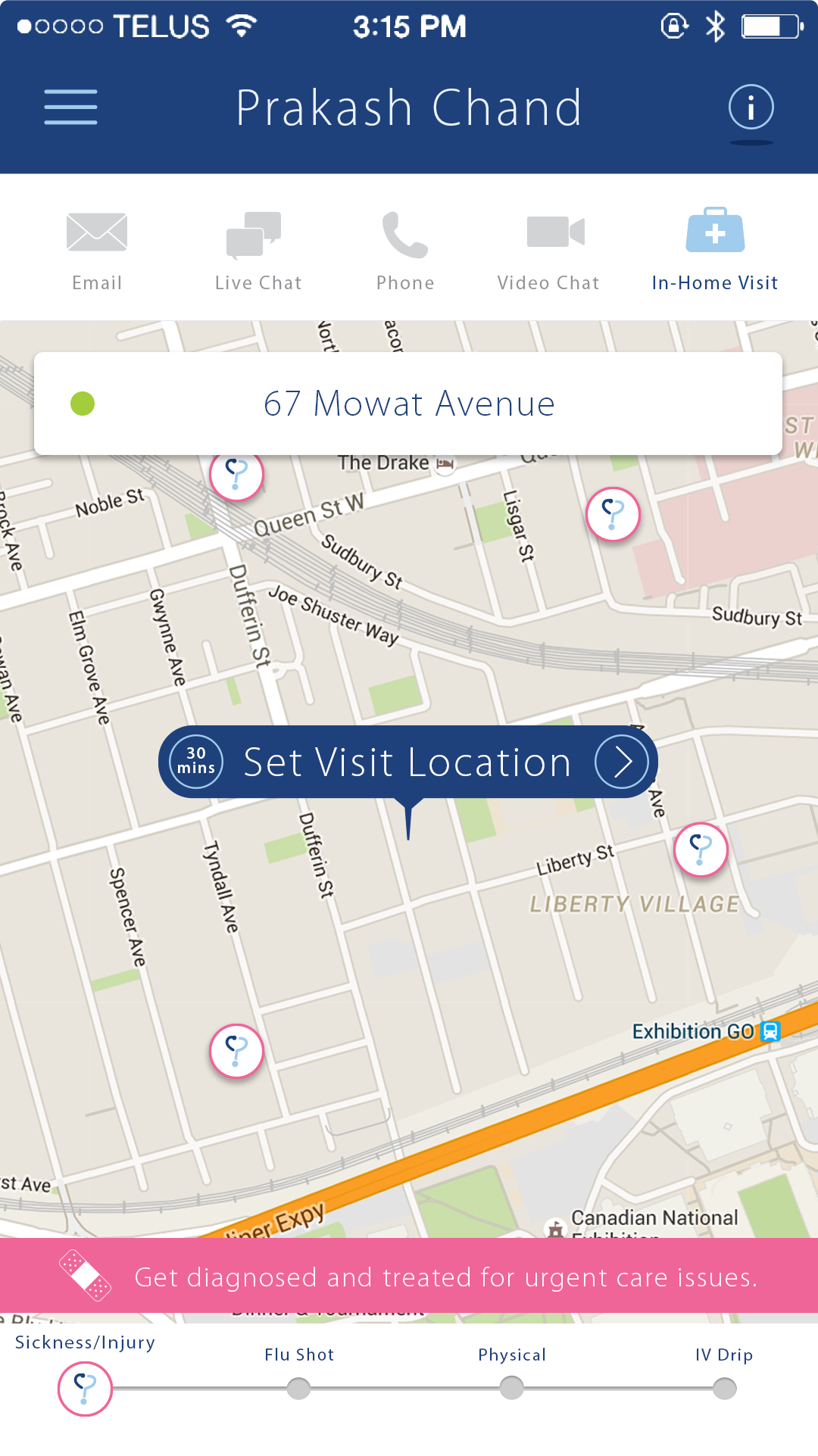 Ask The Doctor, the world's most popular medical question and answer platform has selected Ontario to launch its Virtual Healthcare Platform for Employers, ATD Works. Starting today, Ontario employers can provide their employees with the benefit of immediate virtual access to a physician through email, SMS, phone or video chat on the Ask The Doctor App.
Employees will not only have access to medical advice, they can also receive prescriptions conveniently filled at their nearest pharmacy. The app also allows users to have mobile access to all of their health records including lab reports and imaging.
"Ask The Doctor's new platform ATD Works, allows us to provide our employees with access to physicians immediately 24 hours a day, 7 days a week right from their smartphones or tablet. This means less visits to the emergency room, faster treatment of all routine illnesses, and a reduction in employee absenteeism which helps everyone reduce unnecessary costs," said Daniel Johnson, owner of Daniel Johnson Architects Inc.
Founded in 1996, the service is now available in every country in the world and is open 24/7. Ask The Doctor is an official research partner for the National Institutes of Health in Bethesda, Maryland. Ask The Doctor's medical question and answer platform currently has over 1 million+ users and 10,000+ registered doctors. Users ask a doctor personalized medical questions and connect with a general physician or specialist of their choice by email, sms, phone or video chat. 
Dr. Suneel Sharman M.D., co-founder and chief medical officer of Ask The Doctor's global operations says "this revolutionary platform will help the Ontario Healthcare System save hundreds of millions of dollars in unnecessary emergency room and clinic visits and give families peace of mind knowing that they have a physician available to them immediately 24 hours a day, 7 days a week. Ask The Doctor's platform already receives over 20,000+ visits a day worldwide and we are excited to launch ATD Works as a benefit to employees of member companies in the province of Ontario." 
Ontario employers looking to offer virtual doctor visits to their employees can visit http://www.askthedoctor.com/employers.