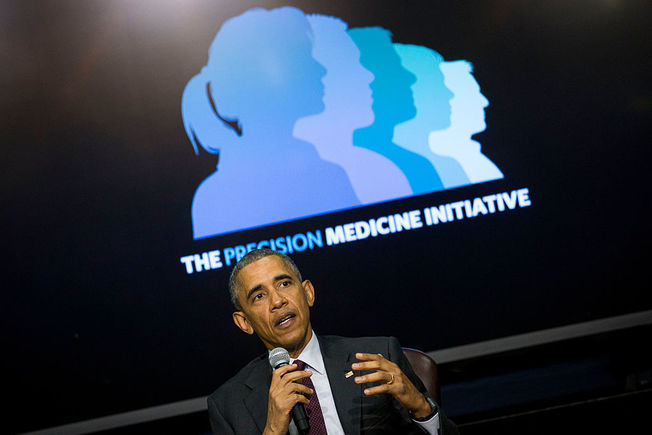 This week, the National Institutes of Health (NIH) in collaboration with the Office of the National Coordinator for Health IT announced the launch of the Precision Medicine Initiative's (PMI) Sync 4 Science (S4S), a pilot program that will allow individuals  to access their health data and send it to researchers. The pilot program will build off existing community standards and specification efforts (e.g., FHIR, SMART Health IT, Argonaut, CMS EHR Incentive Program) to support a key use case: giving patients an easy way to share their health data with researchers. 
Here are five things to know about the Sync for Science pilot:
1 The S4S pilot has two goals:
– Develop methods to facilitate individually-controlled clinical data donations to the PMI Cohort. It is important that anyone in the U.S. be able to enroll in the PMI Cohort. This includes the ability to easily share clinical data in a structured electronic format that could eventually enable automated data updates over time.
– Accelerate and guide the national ecosystem for patient-mediated data access through APIs. In Stage 3 of the Medicare and Medicaid EHR Incentive Programs, the Centers for Medicare and Medicaid Services (CMS) requires providers to offer application programming interfaces (APIs) allowing patients to access data via the application of their choice – giving patients more options to view, aggregate, and understand their health data. The S4S pilot will provide valuable insight into how this requirement can ultimately be implemented across the market.
2. ONC, NIH, and the Harvard Medical School Department of Biomedical Informatics will coordinate the implementation of the S4S pilot in collaboration with six EHR developers: Allscripts, athenahealth, Cerner, drchrono, Epic, and McKesson.  
3. S4S pilot developers will implement a consistent, standards-based workflow, building on open specifications including Health Level 7's Fast Healthcare Interoperability Resources (FHIR®) and OAuth. Once developed and implemented, this functionality will allow individuals to connect a research app to their electronic health data, facilitating individual data donation for research and leveraging patients' access rights under the Health Insurance Portability and Accountability Act (HIPAA).  
4.The pilots will also collect information on individual participant preferences on alternative approaches for data donation. 
5. The initial focus of the S4S pilot will be a core data set that includes medications, problem lists, and demographics as defined in ONC's Common Clinical Data Set definition. ONC and NIH expect that future phases of S4S will support methods for sharing other data elements.