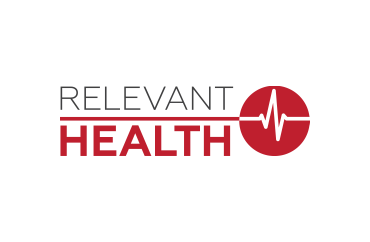 Relevant Health, a five month Rockville, MD-based health technology accelerator announced the showcase of their inaugural 2016 class of startups at their first annual Demo Day held at the Rockville Innovation Center. The first class of health tech startups is composed of seven startups solving a diverse set of problems in the healthcare industry from digital therapeutic software system for self-managing gestational diabetes (Werbie) to providing a predictive analytics platform to determine the risk of falling among seniors (Agewell Biometrics).
In exchange for 8% of common founding stock, each selected health tech startup received:
– up to $50,000 in funding, product-focused boot-camp curriculum
– product-focused boot-camp curriculum
– a dedicated cowork facility just outside Washington, DC
– access to leading public sector health organizations (NIH, HHS, FDA, CMS)
– access to a pool of experienced software engineers to support rapid development of an Minimum Viable Product (MVP)
Without further ado, here is a look at the seven companies from Relevant Health's inaugural class:
– Agewell Biometrics has developed a predictive data analytics platform, which uses the sensors in wearable and mobile devices to determine risk of falling among seniors. The startup has initiated a multi-site pilot of its falls detection software that includes working with retired actors and film and video professionals who take part in the healthcare services from the Motion Picture & Television Fund.
– Gastro Girl has signed a licensing agreement with The MITRE Corporation to integrate MITRE's Patient Toolkit prototype with Gastro Girl's telehealth platform for dietitians and health coaches to better treat patients with chronic gastrointestinal symptoms and disorders.
– Global health company, Neopenda, has built a partnership with the Ugandan Pediatric Association to pilot its vital signs wearables in neonatal care units.
– CheeksUp has developed an interactive computer-guided system to support childhood speech therapy and has initiated collaboration with laboratories at Johns Hopkins University working on speech and facial nerve paralysis rehabilitation.
– Lazy Corporation's qualified registry is submitting quality measure data for hundreds of healthcare providers powered by its 'measure graph' warehouse.
– Werbie has developed, GlucoseMama, a digital therapeutic software system for self-managing gestational diabetes. They are set to be pilot tested with maternal fetal medicine departments in multiple hospitals, as well as extensive beta testing in private OBGYN practices. 
– ErgonometriX has completed three successful pilot studies validating their machine learning algorithms for detecting lower back injury prevalence in workers.