On Monday, Northwell Health launched a new contest in which public voting will decide which of three medical innovations developed by some of its 61,000+ employees will receive $100k in additional research support. Starting today through April 18th, voters can go to www.northwell.edu/vote to learn about each innovation and vote for their favorite idea in which they think Northwell Health should invest. 
The three innovations are being explored by Northwell Ventures, which evaluates, develops and finances new spin-off companies based on ideas that originate with Northwell physicians, researchers and other employees within the organization. Following are summaries of the three innovations open for voting:
Innovation #1:  A new way of looking at patient identification wristbands.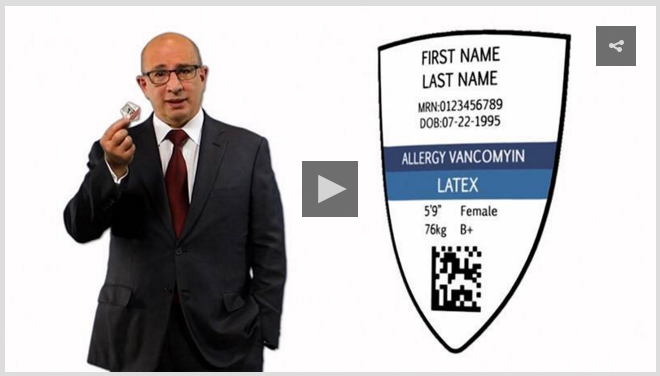 Patient identification wristbands have been the only method of identifying patients in a healthcare setting for more than 50 years.  Peter Costantino, MD, executive director & senior vice president of Northwell Health's Head & Neck Surgery Service Line, and chair of otolaryngology at Lenox Hill Hospital, saw the current limitations in patient wristbands and came up with a solution:   the Patient Identification Shield, a  temporary stamp that represents a modern, non-transferable, easily removable, cost-effective alternative to the ubiquitous but antiquated "hospital wrist band" for patient identification. 
This surprisingly simple, patent-pending method of temporarily and comfortably securing a patient identification label allows medical information to be extracted directly from an electronic health record directly to the surface of the skin.  It is comfortable, non-transferrable, durable and easily removed. This new system can be applied to different parts of the body, is color coded to reduce medical errors and can be printed much larger compared to hospital wristbands, offering the potential to immediately eliminate 80 percent of all identification-related errors.
Innovation #2:   A New Way to Reduce Bleeding in Surgery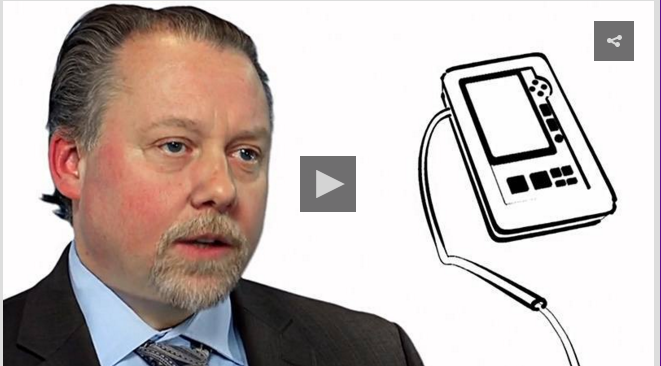 Fifty million inpatient surgeries are performed each year in the United States and these patients are at risk for at least three broad categories of complications: pain, infection and bleeding. Physicians have technologies such as anesthesia and antibiotics to manage pain and infection, but no technology currently exists to manage the risk of bleeding in surgery.      
In an effort to change the way bleeding has been treated in operating rooms and on the battlefield for more than 150 years, researchers at Northwell Health's Feinstein Institute for Medical Research have discovered a previously unknown bioelectronic medicine approach to manage bleeding, called the "the blood loss manager."  This device stimulates the vagus nerve through the skin and reduces both the amount of blood lost and the time a wound bleeds in half.  The device works so rapidly that it may one day be used for those suffering traumatic injuries, either patients in a hospital, military personnel on the battlefield or civilian first responders.
Innovation #3:   A New Way to Print Living Cells and Tissues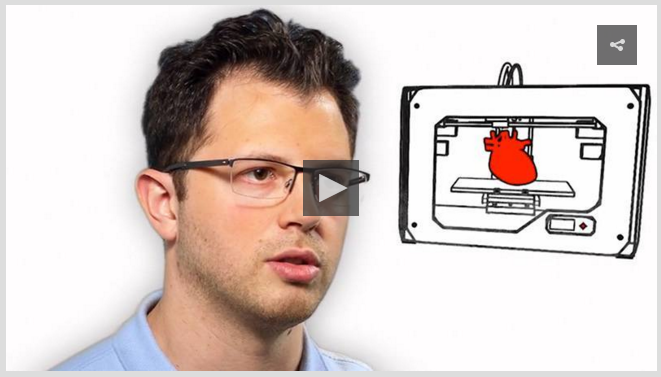 Medical three-dimensional (3D) printing is being explored by many research institutes around the world, especially for creating bodily organs. Researchers at Northwell Health's Feinstein Institute have made a medical breakthrough by modifying an existing 3D printer to create a bioprinter engineered to produce a three-dimensional, living, functional, biological tissue replacement.
Bioprinting allows for customized living tissue replacement.  With bioprinting, custom tissue replacement can be printed using a patient's own cells. Northwell researchers are already working with clinicians across the health system using 3D bioprinting to develop alternatives to many traditional medical treatments, including researching ways to create three-dimensional living tissue made of bone or cartilage. Bioprinting's potential is almost limitless and has the potential to replace many different parts of the human body.  Researchers envision a future with 3-D printers in every emergency room, where doctors are able to print emergency implants of organs and bones on demand and revolutionize the way medicine is practiced.
In exploring those three innovations and other potential breakthroughs, Northwell Ventures collaborates with the Feinstein Institute's Office of Technology Transfer to obtain patents and commercialize inventions. "We are empowering our employees to look beyond the scope of their day-to-day jobs and encourage them to create potentially breakthrough innovations, " said Thomas Thornton, senior vice president and executive director of Northwell Ventures.
"All organizations have smart people with a lot of great ideas. Where we distinguish ourselves is providing employees with an avenue to bring their ideas to life through Northwell Ventures," said Michael J. Dowling, president and chief executive officer at Northwell Health, the state's largest private employer and healthcare provider. "We identify and celebrate pioneering, out-of-the box thinkers who are passionate about advancing medicine and changing lives — and have potential solutions to make that happen. We're thrilled to be engaging the public in helping us decide which of these worthy innovations will receive our funding and support. "