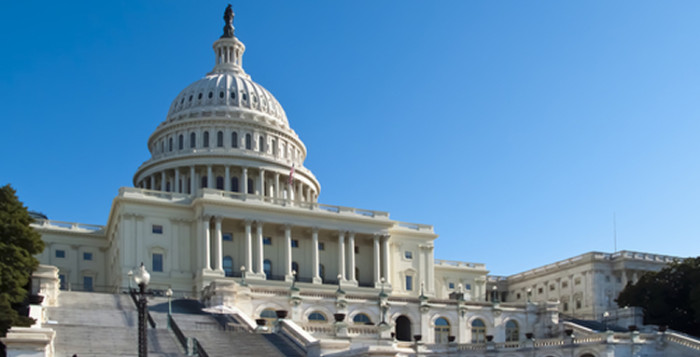 The Republican and Democratic leaders of the Senate health committee today introduced legislation to help the Food and Drug Administration (FDA) and the National Institutes of Health (NIH) "attract top talent during this exciting time in science."
The FDA and NIH Workforce Authorities Modernization Act, introduced today by Chairman Lamar Alexander (R-Tenn.) and Ranking Member Patty Murray (D-Wash.) will also authorize the agencies to streamline coordination and cut red tape.
"There has never been a more remarkable time in biomedical innovation and research," said Alexander. "This bipartisan bill takes a significant step to improve FDA and NIH's ability to deliver on the promise of this exciting time in science, by helping them hire and retain top performers and cutting red tape that actually obstructs their ability to keep up with the newest scientific advancements."
"With so many patients and families waiting and hoping for new, safe, effective cures and treatments, we should absolutely work to strengthen hiring practices and break down siloed research that get in the way of innovation," said Murray. "I'm pleased that the committee has reached agreement on legislation to help ensure the FDA and NIH are able to keep the best researchers, doctors and scientists on staff, and to break down barriers that may impede important collaboration.
I'm very hopeful that we can continue working in a bipartisan way to agree on strong mandatory investments in the NIH and the FDA as well as policies to strengthen patient and consumer safety—each of which, as Democrats have made clear, are necessary to reach a final agreement."
Members of the Senate's health committee will debate and vote on The FDA and NIH Workforce Authorities Modernization Act during the committee's third and final innovation meeting on April 6. A list of other legislation to be considered will be provided at a later date.
Benefits of the FDA and NIH Workforce Modernization Act include:
Helps attract outstanding young researchers and scientists to FDA: Enables the FDA to more fully participate in the Biomedical Research Service, a successful program to attract outstanding scientists, currently used primarily by the NIH, and raises the number of people eligible for the Biomedical Research Service at both agencies.
Allows FDA to compete with the private sector for top performers: Increases the FDA's ability to hire and retain the brightest scientific minds and pay them a salary that is more competitive with the private sector.
Helps FDA better share knowledge and research between its three centers: Allows the FDA to conduct a pilot program to test the best ways to boost communication between different centers at the FDA—allowing scientists focused on treatments and cures for a particular disease to better share information. 
Encourages FDA and NIH scientists to keep up with newest developments: Improves FDA and NIH scientists' ability to attend scientific conferences so they can keep up with the newest advancements in science and collaborate with one another.
Helps FDA regulators keep up with the most recent scientific advancements to improve its regulatory process: Modernizes Reagan-Udall, an independent, non-profit organization established by Congress to help FDA keep up with the fast pace of science. This legislation makes it easier for FDA to partner and collaborate with those in the private sector working to advance regulatory science and research – which is critical for the FDA to achieve its mission of ensuring treatments and medical devices are always safe and effective. 
Keeps unhelpful paperwork requirements from slowing down important research at the NIH: Exempts NIH research relying on the voluntary data collection from the Paperwork Reduction Act, which in this instance is duplicative and slows researchers from moving forward on important research.