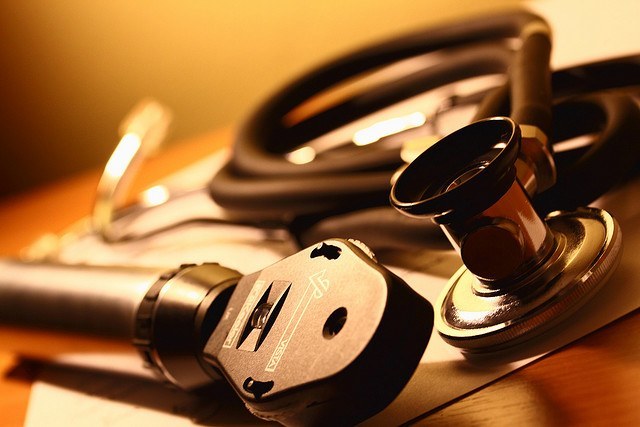 Nothing is more important between a doctor and a patient than communication. The more you communicate, the healthier people get and the more knowledgeable doctors become. Without open lines of communication, important details can be missed, patients might put off appointments for too long and trust can't be built.
Cloud-based patient relationship management (PRM) systems are one of the latest ways for offices and clinics to keep the lines of communication open. This new digital health technology is providing avenues for two-way communication that makes discussions between doctors and patients easier to initiate, monitor and document.
Easier for Patients to Share Feedback
Today, online reviews help people make informed decisions about everything from what products to buy to which doctor to visit. A recent survey from BrightLight shows that 88 percent of people now trust online reviews as much as personal recommendations. Giving patients a way to share their experience with the doctor is an important part of the communication process. Honest patient feedback is certainly valuable information for a doctor or clinic whether or not it's posted online.
A patient relationship management system can give a patient the flexibility to leave feedback for the doctor or write a review that can be shared. For example, the Solutionreach patient reviews feature helps clinics collect reviews from patients and publish them on the Web. There is also functionality that generates custom surveys to give clinics an idea of how well they are meeting patient needs.
Convenient Lines of Communication
People are busy these days. As a result, they are constantly connecting via smartphones, but that doesn't mean it's easy to communicate with doctors. The more lines of communication there are, the easier it is for patients to use their preferred method to keep in touch. PRMs are bridging the gap by allowing for contact by phone, email, text and even social media from a single system. Another convenience factor is that these systems allow communication to be documented for later review. The ability to put emails and appointment reminders on autopilot is also a convenience for both the health provider and the patient.
Better Organization of Communication and Information
Decades ago, thousands of paper files were necessary to keep patient information organized. Needless to say, searching for a file was much more time-consuming and the potential for errors was much higher. New technology has revolutionized file management and, in turn, improved the way that doctors and patients communicate. With the right systems in place, clinics can quickly find a patient file, review their records, answer questions, supply health providers with important information and even see when a patient was communicated with last. Specialized patient relationship management solutions can also integrate with electronic healthcare record systems. Anytime a patient's records are updated, the information changes in the PRM as well. The practice can even choose how frequently their data syncs. Automatic syncing cuts down on admin tasks so staff can spend more time with patients rather than files.
Regular Communication Means Better Patient Retention
One of the biggest benefits of a patient management system is being able to automate emails and set reminders for contacting patients. This helps ensure that you stay in contact without having to constantly manage communication. Regular outreach is needed for patient retention. When doctors provide patients with helpful information and interactive tools that make it easy to set appointments, ask questions, etc. they are more likely to stick with a practice.
Communication That is HIPAA Compliant
When the topic of conversation is a person's medical records, health professionals have to be careful about HIPAA compliance. Patient relationship management solutions are specially designed to meet the strict HIPAA requirements and information is kept secure with an SSL (secure socket layer). Private health information stays protected so that doctors and patients never have to worry about confidentiality. This is a real concern for medical practices that isn't always covered by generic contact management software.
Cut Through Language Barriers
In some areas of the country, it is common to have patients that speak English as a second language or not at all. Unless you or a staff member is fluent in other languages, clear communication can be difficult. PRMs can overcome this language barrier by translating messages. This is helpful anytime mass messages need to be sent out to all patients.
Link Communication Through Multiple Locations
Practices with multiple locations have additional communication hurdles, particularly if patients visit various offices. Cloud-based relationship management systems are not location-dependent. Instead, the cloud storage and functionality allows the system to be shared across a variety of devices wherever they are located. When updates are made at one location, the other locations will instantly receive the information as well.
Patients Can Input the Information for You
Patient relationship management systems that sync with check-in tools and online forms can make inputting patient records much quicker and more accurate. Instead of getting patients to fill out a paper form and then having a staff member input it into a computer, the patient can use a virtual form that automatically updates the system. During the process, you can also give patients the option to receive emails, additional information, promotional offers, etc. so you can stay connected.