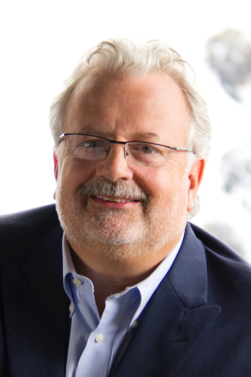 Reflexion Health, a digital health and telemedicine company dedicated to bringing personalized healthcare into patients' homes has announced the appointment of Joseph Smith, MD, PhD, as the company's new CEO. Dr. Smith has been serving as interim CEO since December 2015 and has been a member of Reflexion Health's board since October 2012.
The San Diego-based company recently secured 510(k) clearance from the U.S. Food and Drug Administration for the Vera™ system, an innovative tele-rehabilitation software platform that uses Microsoft's Kinect motion-tracking technology to coach patients through prescribed exercises while providing real-time performance feedback to patients and aggregated performance data to their physical therapists. The Vera system is currently used by patients preparing for, and recovering from, joint replacement surgery and used as a preventative therapy to reduce falls. The system is based on research conducted at the West Health Institute, which Reflexion Health spun out of as an independent company in 2012.
"Technological innovation allows us to reimagine healthcare delivery just as our country's aging demographic and ever-rising healthcare costs demand that we do so. Reflexion's first product, Vera, demonstrates the enormous opportunity to revolutionize rehabilitation medicine. Using avatar-driven instruction and 3-D imaging techniques, the guidance of a physical therapist can be brought directly into patients' homes, saving time, travel and money," said Dr. Smith.
"We are at the beginning of a new phase for the company as physical therapists, patients and doctors become more familiar with the Vera system. We are working with many partners to prove the system's ability to help improve patient outcomes and increase patient satisfaction while creating value for the healthcare system," Smith said.
Dr. Smith Background/Experience
Prior to joining Reflexion Health, Dr. Smith served as the founding chief medical and science officer at the West Health Institute, a medical research organization established in 2009 by the Gary and Mary West Foundation. He has also served as president of the West Health Policy Center in Washington, D.C., and the manager of the West Health Investment Fund. At the West Health Institute, Dr. Smith led the organization's clinical and medical research projects and call to action to address the unsustainable escalation in US healthcare costs, spearheading efforts in automated, coordinated, and connected care, medical device interoperability and healthcare pricing transparency. Dr. Smith provided strategic guidance in the development of the physical therapy software at the West Health Institute before it was licensed to Reflexion Health, Inc.
Previously, Dr. Smith was vice president of emerging technologies for Johnson & Johnson, senior vice president and chief medical officer of Guidant/Boston Scientific's Cardiac Rhythm Management division, and Professor of Medicine and Biomedical Engineering at Washington University in St. Louis.
"From the very beginning, Joe has made a tremendous impact on shaping the research portfolio at the West Health Institute, providing his technology, clinical and medical expertise in service of improving healthcare delivery," said Gary West, chairman of the board of the West Health Institute. "While he will be greatly missed at the Institute, I'm excited to see Joe bring his multi-faceted experience to advance Reflexion Health's mission to develop innovative digital health solutions that help patients receive the benefits of physical therapy in the safety and comfort of their own home."
Reflexion Health is currently working with physicians and physical therapists across the spectrum of healthcare delivery systems to expand the use of the Vera system in patients planning for and recovering from joint replacement surgery. The company also recently received a $1 million grant from the Centers for Disease Control and Prevention to use Vera in fall prevention for seniors.