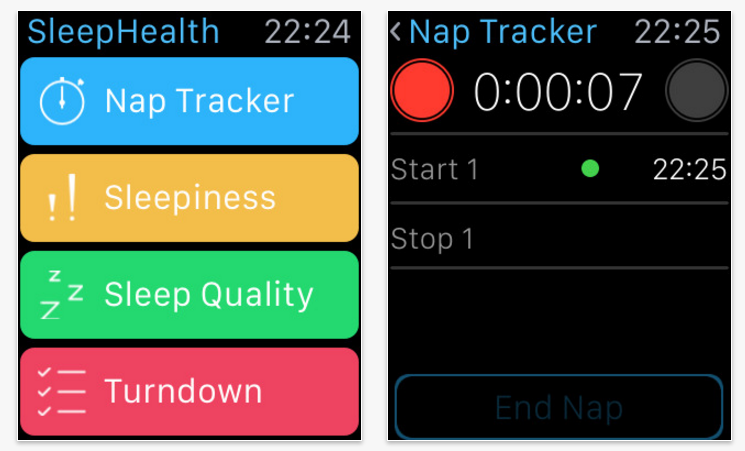 Today at HIMSS16, IBM Watson Health and the American Sleep Apnea launched the SleepHealth app to help identify connections between sleep habits and health outcomes. SleepHealth is the first ResearchKit study to run on the data-rich Watson Health Cloud that will enable participants to easily complete tasks and submit surveys right from the SleepHealth app. 
SleepHealth Study Overview
In concert with researchers, physicians and patient advocates in the US, the SleepHealth study will explore the connections between sleep quality and daytime activities, alertness, productivity, general health and medical conditions. App users will have the opportunity to help shape the study by contributing ideas for research topics, survey questions, engagement activities and messaging. Data contributed by participants will be stored on the Watson Health Cloud, where researchers will conduct extensive analysis to uncover patterns and connections in the data.
"We've made life the laboratory for this study by crowd-sourcing data and input to achieve an unprecedented understanding of sleep in a non-invasive manner," said Carl Stepnowsky, PhD, the principal investigator for the study, associate professor at University of California at San Diego and ASAA's chief science officer. "This study also marks the Association's commitment to patient-led research and data-driven discovery. With ResearchKit and Watson Health Cloud, this new app will help us build the world's largest longitudinal study to collect data on both healthy and unhealthy sleepers that can be published as an open study and shared with other researchers."
The back-end data solution is provided via Watson Health for ResearchKit, which runs on the secure, HIPAA-enabled Watson Health Cloud and enables researchers to combine data collected via the SleepHealth app with diverse data sources such as medical literature, treatment guidelines, claims data and clinical data. Researchers can also opt to apply Watson Analytics for deeper insights from the data.
In addition to generating insights for research, the app is also a personalized tool that is designed to help users better understand the link between their sleep habits and general well-being. Participants will receive tips on health and sleep through the app such as sticking to a regular sleep schedule by going to bed and getting up at the same time every day, even on weekends and days off.
A New Research Model for Real-World Application
The SleepHealth app makes use of many Apple Watch sensors — such as the accelerometer, which detects movements, and the gyroscope, which determines orientation in space — to measure and record movements such as shifting positions during sleep. It also uses Apple Watch's heart rate monitor to detect sleep. Some of the app's features, such as the Personal Sleep Concierge and the Nap Tracker, were designed specifically with Apple Watch in mind to help instill good sleep habits. With iOS 9.3, SleepHealth will be the first ResearchKit app to leverage Apple's new Night Shift feature that reduces light exposure before sleep.
"As someone who suffered for years with undiagnosed sleep apnea, I'm eager to see how this app contributes to our understanding of sleep health and its connection to serious health conditions," said Adam Amdur, ASAA's chief patient officer, co-investigator, and the father of a young child battling the condition. "SleepHealth is the first ResearchKit study developed by an all patient team of researchers and advocates, and we believe it has the potential to be the largest international sleep study ever. Our ultimate goal is to uncover patterns to advance good sleep practices, optimize health and predict who is at risk for sleep disorders or other medical conditions."
After several years of data collection, the research team hopes to develop personalized and public health interventions for a variety of sleep-related health issues, for example helping athletes optimize training before a big event, mitigating fatigue in the workplace, or detecting early symptoms of Alzheimer's and mental health disorders.
The SleepHealth app is available to anyone in the U.S. as a free download from the App Store, with plans for global expansion in the near future. Study participants must be at least 18 years of age and understand English. The app includes a simple process to ensure informed consent for participation in the study. To help maintain participant privacy, subject names are removed from the study data. 
With this app launch, IBM introduces Watson Health for ResearchKit, a new offering on Watson Health Cloud. Watson Health for ResearchKit is now available at no charge to qualified, non-profit health researchers.