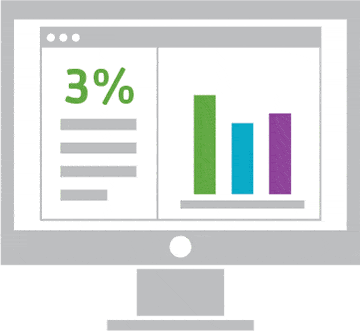 Talix, Inc., a provider of healthcare risk adjustment solutions is partnering with healthcare information technology leaders NextGen Healthcare,Allscripts and Capstone Performance Systems to make the Talix Coding InSight application available to customers through the companies' respective offerings.
With Coding InSight, clients using NextGen, Allscripts and Capstone systems or services will be able to easily integrate risk adjustment processes for patients in Medicare Advantage and Commercial Exchange plans at the point of care. The application enables providers to identify and close coding gaps so they can better manage patient risk, deliver improved care planning and successfully optimize risk-based reimbursements. Powered by Talix's patient analytics platform – the HealthData Engine – Coding InSight combines proprietary natural language processing (NLP) technology, a clinical rules engine and a comprehensive medical taxonomy to analyze structured and unstructured patient data from disparate sources to uncover missed coding opportunities.
The Coding InSight application will be offered in the following ways:
NextGen Healthcare – NextGen Healthcare is the first partner to offer Coding InSight through its Electronic Data Interchange (EDI) solution. NextGen® EDI is integrated with the Company's ambulatory EHR to provide its clients, who are increasingly moving to risk-based contracts, with a risk adjustment solution to enable them to effectively manage their patient population, streamline patient care and succeed in risk-based contracts.
Allscripts – Through the Allscripts Developer Program (ADP), Coding Insight can be integrated into the Allscripts EHR using the Allscripts Open API. Allscripts clients will be able to access the application through the Allscripts Application Store, giving them the ability to optimize patient risk scores and associated reimbursements, all while ensuring sufficient documentation for Risk Adjusted Data Validation audits.
Capstone Performance Systems – Capstone will offer Coding InSight to healthcare organizations participating in the Programs of All-inclusive Care for the Elderly (PACE), Accountable Care Organizations (ACOs) and similar programs. Capstone will also use Coding InSight internally to augment the delivery of its Medicare risk adjustment services portfolio, including outsourced coding and chart audits. With Coding InSight, Capstone will benefit from a streamlined workflow and increased efficiency, while providing their clients with optimized patient risk-scoring and more accurate, efficient and complete coding performance.