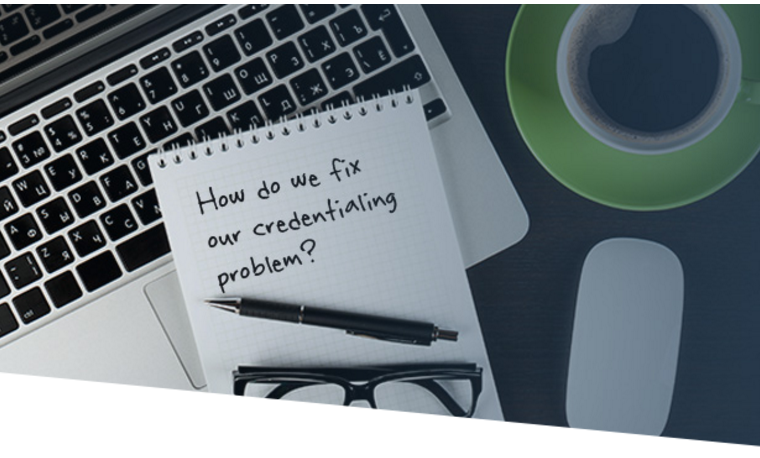 CredSimple, a SaaS platform for real-time credentialing of medical providers and facilities, today announced that it has received its Credentials Verification Organization (CVO) certification from NCQA, a private, non-profit organization dedicated to improving healthcare quality. As a certified CVO, CredSimple has demonstrated that its platform provides the confidentiality protections required by NCQA's standards with a sound management structure that ensures data integrity by monitoring and continuously improving the quality of its service. With this certification, CredSimple will be able to scale its business and aid larger healthcare organizations with their credentialing and provider data challenges.
Founded in 2013 by Michael Simmons and Sam Meyer, CredSimple cuts the credentialing process down from the typical three month period to a matter of days. With just a few clicks, organizations can monitor and maintain data quality and freshness in real time. CredSimple reduces the administrative burden of current provider data management practices and ensures a positive impact on operations across the organization. Working closely with healthcare regulatory organizations like NCQA, Joint Commission and CMS, CredSimple ensures compliance with credentialing guidelines.
Earning this coveted NCQA certification will allow CredSimple to reach large, nationwide healthcare organizations who recognize the need for more innovative ways to manage credentialing and provider data, but require highest standards of compliance to established certifications to move forward.
The NCQA Certification process includes rigorous on-site and off-site evaluations conducted by a survey team that includes at least one CR surveyor and one administrative surveyor.  A Review Oversight Committee (ROC) of physicians analyzes the team's findings and assigns a certification status based on the CVO's performance against core standards and the requirements within applicable certification options.
"We hold the NCQA's already high standards as a minimum baseline for quality and consistency for our own product," said Dr. Garry Choy, Chief Medical & Compliance Officer at CredSimple. "This commitment to quality in our technology platform and services shows in our certification scores of 100% across all 10 elements of credentials verification."
CredSimple has received certification from NCQA for 10 out of 10 verification services:
– License to practice
– DEA Certification
– Medical Board Sanctions
– Education and Training
– Malpractice Claims History
– Medicaid/Medicare Sanctions
– Work History
– Practitioner Application Processing
– CVO Application and Attestation Content
– Ongoing Monitoring of Sanctions