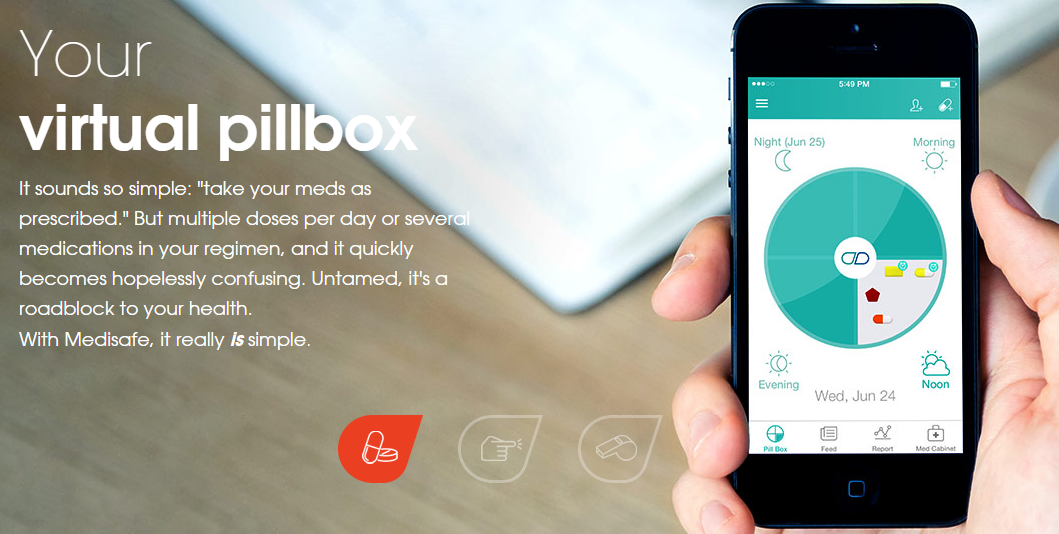 Medisafe®, a cloud-based mHealth platform for medication management approaching three million patient and caregiver users, today announced the launch of Medisafe Providers™, enabling physicians, care teams, and pharmacists to track their patients' medication adherence between visits.
Providers can also view adherence alongside patient biometric measurements – blood pressure, glucose, weight, amongst others – which Medisafe users can self-report or bring into the Medisafe mobile app through various connected devices. 
Medisafe Providers extends the Medisafe platform beyond its consumer focus by empowering healthcare professionals to see how their treatment plans are working and to make any needed changes as soon as they identify a problem, helping patients to avoid unnecessary visits and hospitalizations.
To date Medisafe has worked to reduce the $300 billion annual cost of medication non-adherence by growing the patient user base of its mobile app and tailoring the experience to each individual based on their unique circumstances. Specifically, Medisafe delivers personalized content and resources that encompass medication(s)/condition(s), support and motivational tools and resources, drug cost, and more. This infrastructure will now also support interventions by clinicians, enabling engagement across all members of a patient's care team.
"Medisafe Providers reinforces Medisafe's patient-centric vision by better connecting our users to those guiding their care," said Omri Shor, CEO and Co-Founder of Medisafe. "Since the beginning our users have valued sharing their adherence reports with their doctors and told stories of learning about Medisafe from people on their care teams. With the launch of Medisafe Providers, we move strategically from supporting patients and caregivers as isolated health constituents, to enabling the care continuum to support and improve their health, while driving down costs for the industry."
Research has shown that getting doctors more involved in their patients' adherence will lead to even broader adoption of Medisafe. According to an Oct. 2014 ihealthbeat Insights report, where 45% of patients reported that they had never used a mobile health app, 48% said they would if their physician provided one, while 44% said they would be more inclined to do so to attain better health care advice from their doctor.