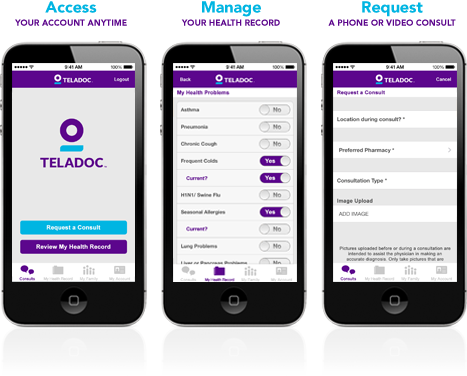 East Jefferson General Hospital has selected telehealth service provider Teladoc to deliver telehealth services to residents in New Orleans and surrounding areas. The addition of Teladoc's on-demand health care services will enable more local residents to have greater access to care – when, where, and however they want – via smartphone, mobile app or secure online video. The relationship also further cements East Jefferson General Hospital's position as a leading health care system in southeastern Louisiana and strengthens Teladoc's growing portfolio of health care provider clients.
As part of the deal, residents in New Orleans, Metairie and surrounding East Jefferson General Hospital service areas will have 24/7 access to Teladoc's comprehensive network of state-licensed, board-certified physicians for non-emergent health issues. Residents can register online by selecting the E-Doc button at www.EJGH.org. Physician visits are available to members year-round, 24 hours-a-day, including nights, weekends and holidays, without time restrictions, to ensure the best possible care between physicians and patients.
Not unlike the rest of the country, Louisiana faces a shortage of primary care physicians, leaving many residents without a regular doctor or ongoing access to care. Across the nation, health care providers like East Jefferson General Hospital have looked for more dynamic ways of treating the communities they serve. Consumer-driven health care is causing a seismic shift in the industry. Patients today want more choice and control. Teladoc's robust network of physicians and ability to scale provides a cost-efficient continuum of care geared for convenience.
"We chose Teladoc for several reasons, but one being its customizable telehealth solution. It allows us to leverage their custom platform and create the best plan to manage more health issues remotely and address the needs of our community today. Looking ahead, it also provides us with the ability to evolve and scale over time, as demand for increased access to care continues to rise," said East Jefferson General Hospital CEO Mark Peters, M.D.