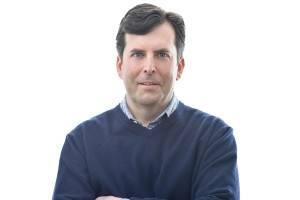 Zipnosis, the first virtual care telehealth solution that empowers health systems to launch their own branded virtual care platform, has appointed medtech industry veteran John Jordan to Senior Vice President of Sales and Marketing. Under his leadership, Jordan will focus his time on enhancing Zipnosis' current efforts to stimulate additional growth for the company. He has more than 25 years of experience working with rapid growth healthcare information technology companies and most recently, nine years helping several healthcare startups create their go-to-market strategy.
Specifically, Jordan started his career with IDX Systems building out their radiology IT business, and then for GE Healthcare after their acquisition of IDX. Jordan has also led the sales and marketing efforts at InSiteOne – a cloud-based medical archive solution that was purchased by Dell in 2010; dbMotion, where he established its North American sales organization and partnership with Allscripts, which eventually purchased the company in 2013; and OpenTempo where he established the company as a market leader in practice based workforce automation solutions.
"I have been privileged to be involved in rapid growth markets throughout my career," Jordan said. "Patient engagement and the consumerism of healthcare have huge potential as patients get more proactive and connected in their healthcare choices. Zipnosis has a unique approach that provides the highest level of quality in comparison to other options currently available in the market."
Zipnosis partners with healthcare systems to provide a white-labeled software platform that offers patients ultra convenient access to care while dramatically improving clinician efficiency. The company recently raised $17 million in Series A financing led by Safeguard Scientifics, Inc. with participation from Ascension Ventures, a subsidiary of Ascension, the nation's largest non-profit and Catholic health system; along with existing investors Fairview Health Services, Hyde Park Venture Partners, Arthur Ventures, Waterline Ventures and Omphalos Ventures.