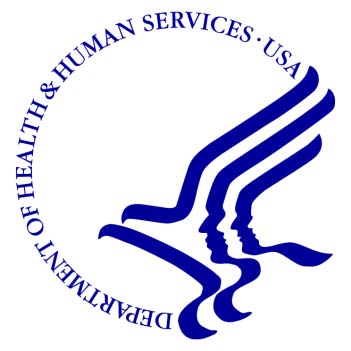 New guidance released today by the U.S. Department of Health and Human Services (HHS) encourages that patients should receive copies of their health information free of charge under the Health Insurance Portability and Accountability Act (HIPAA). In response to the recent HHS guidance on HIPAA, The GetMyHealthData Campaign composed of leading consumer organizations, health care experts, former policymakers and technology organizations working to enhance consumer access to digital health information has publicly commended their efforts. 
"Today's guidance is a home run for patients and families, and will be a big help to health care providers who need a clear interpretation of the law as health records have become digital. HHS recognizes the essential role health information plays in enabling consumers to better manage their health and care, and this guidance will help eliminate many problems patients routinely encounter when they try to access and use their information," said Christine Bechtel, campaign coordinator. "Patients continue to tell us that cost is a significant and unexpected barrier to getting their digital health information. They also struggle to have their records sent to consumer health apps, researchers and family caregivers. HHS is showing great leadership in addressing these issues."
The GetMyHealthData Campaign has been collecting information from individuals who have requested their digital health information from their health care providers. Many have encountered barriers related to costs – high and unexpected charges for their own records, fees for using online patient portals and more. They have also encountered challenges trying to request or receive their data via an app. The new HHS guidance addresses a number of these problems by:
– Encouraging health care providers to give patients free copies of their health information, including electronic copies. It states, "Providing individuals with access to their information is a necessary component of delivering and paying for health care";
– Establishing that health care providers may not charge patients for online access to their health information through patient portals or other means of electronic access to certified electronic health record (EHR) technology; 
– Requiring health care providers to estimate the fees that will be charged for copies of health care information up front, and to post fee schedules for common access requests online;
– Stating that health care providers cannot charge per-page fees for electronic copies of health information, as long as that information is maintained electronically;
– Determining that health care providers may not require patients to purchase portable media (flash drive or CD-ROM);
– Clarifying that consumers can ask that their data be sent to "third parties," including consumer eHealth applications, researchers and family members; and
– Distinguishing an "individual right of access request" from a "HIPAA authorization" and explaining how they impact a patient's ability to send data to a third party. 
"We commend the department for the strong and badly needed guidance it released on behalf of consumers today. As a nation, we are making great strides in our collective work to transform our health care system so it delivers better care and better outcomes at lower cost, but this transformation cannot succeed without the active engagement of patients and family caregivers. Seamless access to electronic health information is critical to making patients and family caregivers true and equal partners in improving health," said Debra L. Ness, president of the National Partnership. "HHS' clarification that health care providers should be giving patients their health information free of charge moves us closer to a time when all patients and caregivers will have that seamless access."