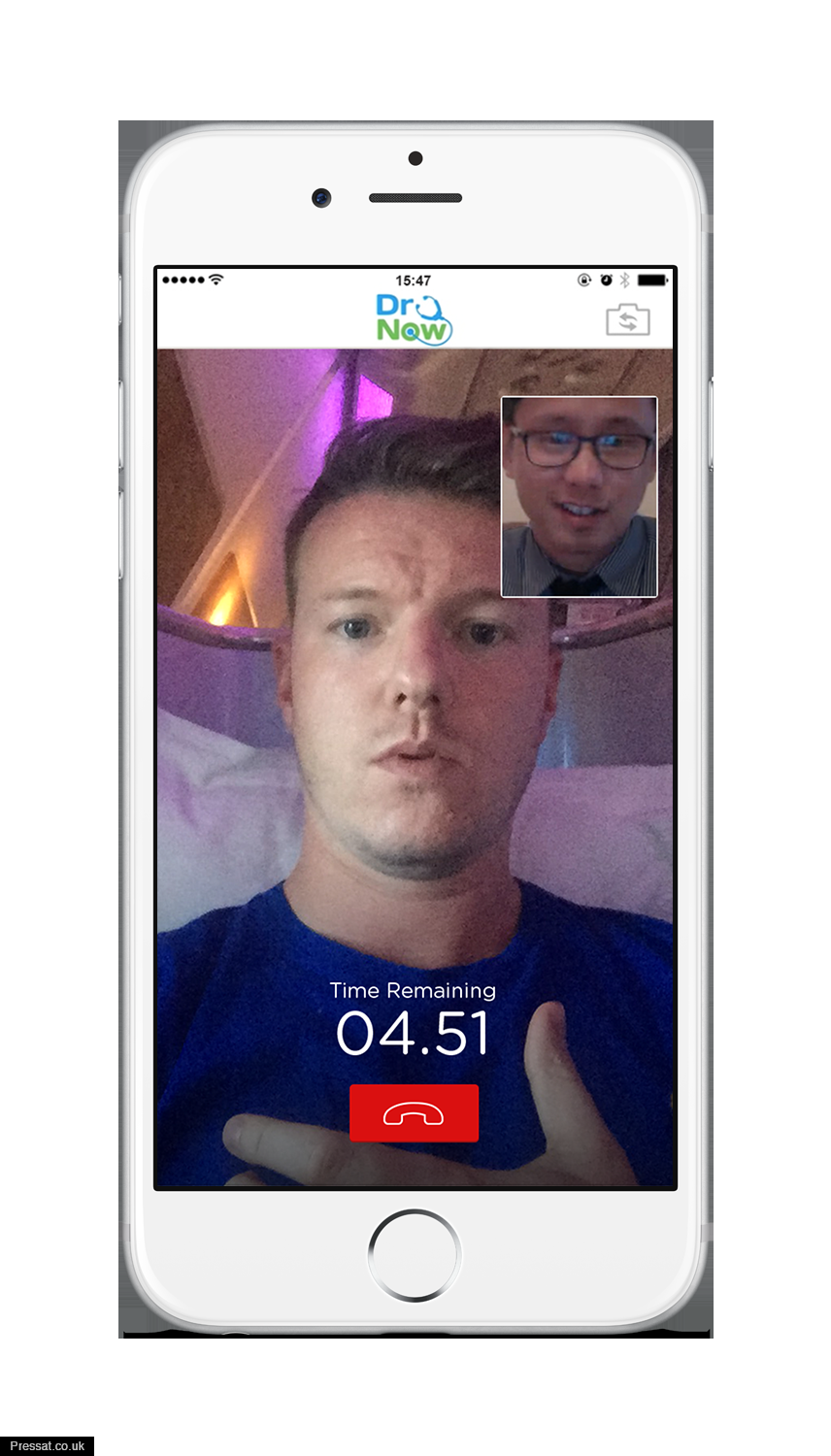 UK-based telehealth company Dr Now / Now GP has made history by delivering a cloud-based telehealth consultation during a flight to deliver meds to the patient's hotel within hours of diagnosis. During a recent long flight from London Heathrow to Dubai, businessman Marcus Dolan was suffering from a chest infection when he realized three hours into the seven hour flight that he forgot to pack his medicine, impacting his stay in Dubai. 
Using the free WiFi connection offered on the Emirates A380 flight, Marcus was able to use Dr Now's telehelath app provided by his employer-funded private medical insurance (PMI) policy to connect to general practitioner Dr. La. After diagnosis, his medicine was quickly delivered to the patient's hotel within hours. 
Now Healthcare Group was able to use its pharmacy network to arrange for Marcus' medication to be dispensed from a Dubai-based pharmacy. Operating in a window of just a few hours, Marcus' medicines were delivered via courier and were at his hotel by the time he arrived from the airport.
A growing number of flights, especially those offered by premium airlines, give passengers access to a reliable wifi connection to use in-flight. This now allows Dr Now / Now GP to connect flyers to a general practitioner based back home in the United Kingdom for rapid diagnosis, instant advice and to arrange medication delivery.
Illness among tourists and business flyers is common, with studies showing that a significant number of people suffer from weekend or vacation sickness. 8.4% of all flyers feel nauseous to some extent when airborne, while millions will feel anxious when it comes to travelling on a plane.
By connecting troubled passengers to a UK-based general practitioner (GP), patients now have the chance to speak to a familiar face who is able to talk to them about their concerns, their symptoms, and can diagnose them remotely.
"I've been using the app for a few months since my company signed up as a partner. When I realised I hadn't packed my medicines I thought I may as well give it a try. I didn't expect to be able to speak to Dr La but I was connected straight away. I told him about my situation and a couple of hours later had an email telling me my medicines were waiting for me at my hotel. It was such a relief as I wouldn't have had a clue where to go for medicines in Dubai," said passenger Marcus Dolan.