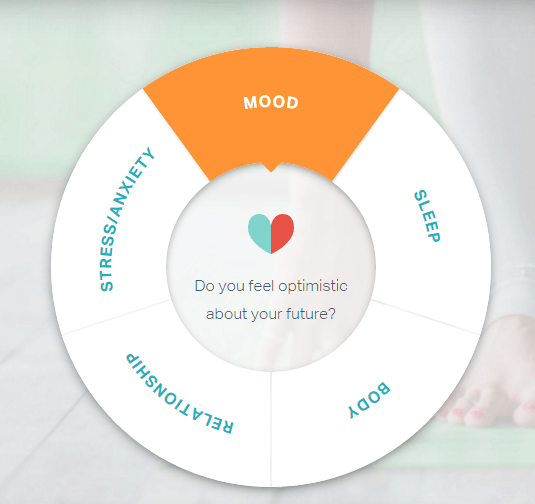 Mental health startup Lantern that provides online programs that provide effective, affordable support for emotional well-being has raised $17M in funding led by Pittsburgh-based UPMC. Other investors in the round included participation from Mayfield Fund, SoftTech Venture Capital andStanford University. As a leading mental health provider and research organization, UPMC will partner with Lantern to leverage its platform within a myriad of clinical settings and conditions.
Proven Approach, Achievable Results
Founded in 2012, the San Francisco-based startup translates clinical expertise into a simple experience that empowers people with the tools to feel their best. Many studies have proven the effectiveness of internet-based emotional health programs, and confirmed the effectiveness of online coaching compared to in-person coaching. Lantern's programs are based on a proven approach called Cognitive Behavioral Therapy, and are built in partnership with experts at Stanford University, Penn State University, and Washington University in St. Louis. Cognitive Behavioral Therapy (CBT) is all about the relationships between your thoughts, feelings, and behaviors. CBT is problem-focused and action-oriented, with the goal of addressing specific challenges through hands-on exercises, practical strategies, and real-time tracking on how you're doing.
How It Works
Users start by taking an assessment, which is based on widely adopted methods of self-reporting thoughts and behaviors. This type of evaluation is proven to accurately and sensitively assess situations, symptoms, and emotions. By helping identify and restructure negative thoughts, it's been proven that through learning about yourself, users can increase their ability to deal with different and difficult situations. Every Lantern user is then matched with a professional coach who is available when you need them to answer questions and give support and feedback.
Lantern-UPMC Partnership Details
Behavioral health problems are among the most pressing health issues facing the country, affecting more than 18 percent of adults. Depression and anxiety disorders are among the top five drivers of medical costs in primary care settings—and are even more common and costly among those with chronic medical conditions. Given the shortage of mental health workers, two-thirds of primary care physicians report difficulty referring patients to behavioral health services.
UPMC clinicians will work with Lantern on pilots aimed at expanding its programs to additional behavioral health issues and potentially to populations of patients with more complex conditions. "Integrating behavioral health into broader medical care and focusing on prevention for large groups of patients is the only way that we can deliver high-quality, cost-effective mental healthcare," said Eva Szigethy, M.D., Ph.D., associate professor of psychiatry, pediatrics, and medicine at University of Pittsburgh School of Medicine, who will be working closely with the Lantern team.
UPMC, one of the largest integrated healthcare delivery systems in the U.S., is "the ideal partner," said Alejandro Foung, Lantern co-founder and CEO in a statement. "UPMC has a unique view into the continuum of care, from insuring more than 2.8 million individuals, to administering care preventatively and when patients need it most through its more than 20 hospitals and 3,500 employed physicians," said Foung. "A large part of UPMC's appeal to Lantern is its focus on disease prevention, a sharp contrast to the fee-for-service model that currently dominates the behavioral health landscape. Because of our shared focus on prevention to solve health challenges before they even arise or manifest, Lantern and UPMC are the perfect match."