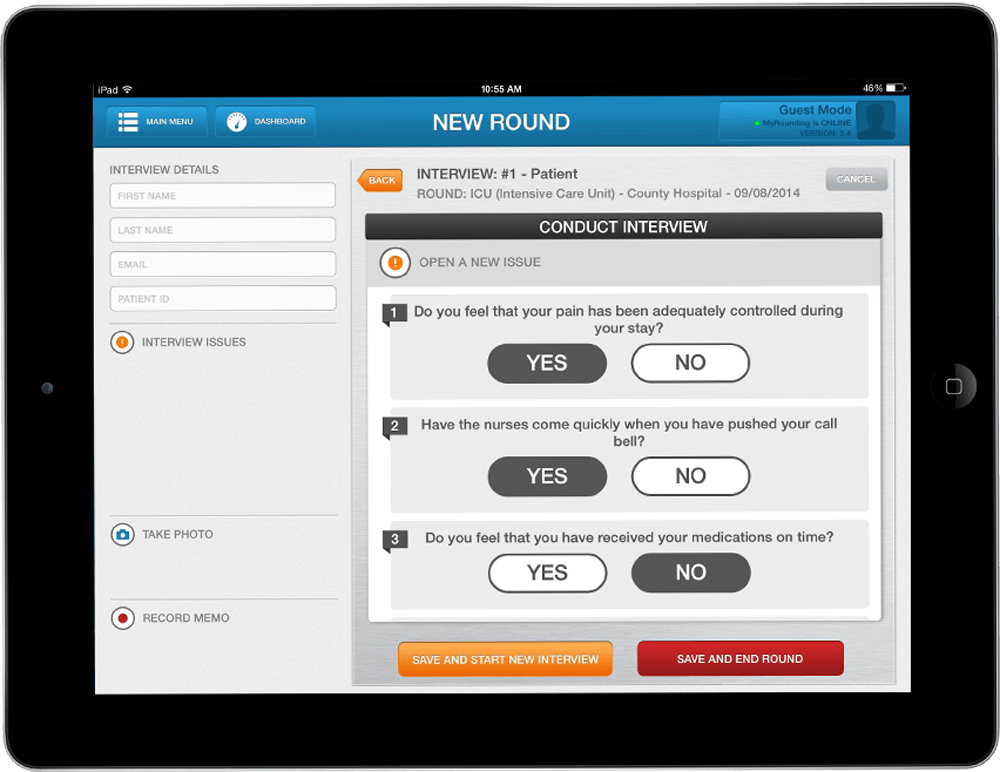 Management consulting firm Huron Consulting Group has acquired mobile patient rounding platform MyRounding for an undisclosed sum. MyRounding's robust app allows healthcare professionals to standardize, automate and track your rounding activity. More importantly, it allows nurses and staff to be proactive and improves the care and experience of patients in real-time.
The acquisition of MyRounding will help strengthen Huron's existing transformation services for providers as it expands its healthcare offerings of software and consulting solutions.  Based inDenver, Colorado, MyRounding currently has more than 25 employees that will join Huron, with Tony Gorski and David Marshalljoining as managing directors in Huron's healthcare segment. 
"The combined firms are better positioned to support the growing needs of our hospital and health system clients as they seek to improve the patient experience," said Gordon Mountford, executive vice president, Huron Healthcare. "The addition of MyRounding creates a platform for our clients focused on helping them improve patient safety, patient satisfaction, and clinical quality."
"With Huron's deep consulting expertise, we will be better able to serve our clients as they look to us to analyze data, identify problems, and provide solutions to improve patient care. I look forward to joining the Huron team and supporting the evolving needs of the health care industry," said Tony Gorski, chief executive officer, MyRounding.