Cumberland Consulting Group, a leading healthcare strategic advisory, technology implementation and support services firm, has launch a performance improvement practice as part of the firm's provider services portfolio. The practice will provide results-driven solutions to help healthcare providers improve margins, bend the cost curve and increase operating efficiencies.
The practice's comprehensive services will range from process redesign and workflow improvement to denial management and cash collection improvement. Initially, Cumberland will focus on the delivery of its robust revenue cycle management service offering within this practice.
Through its performance improvement practice, Cumberland will work with healthcare providers to navigate change and grow by addressing critical financial challenges in the new reimbursement environment with value-based payments, bundled payments and risk-based contracts. By leveraging Cumberland's performance improvement solutions, providers will be able to:
– Receive customized, multi-disciplinary assessments around organizational performance to inform business decision-making;
– Identify areas of opportunity for process redesign, as well as workflow and technology optimization in order to enhance efficiencies, increase revenue and reduce costs; and
– Partner with consultants who have decades of experience in healthcare and use sustainable leading methods to help providers improve business performance.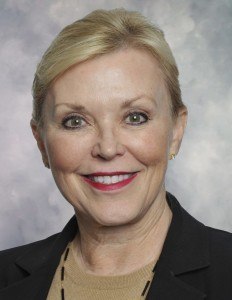 Revenue Cycle Vet Terrell Warnberg Tapped as Performance Improvement Partner 
To lead the performance improvement practice, industry veteran Terrell Warnberg has joined Cumberland as partner. Warnberg brings more than 30 years of consulting experience to her role at Cumberland and has previously held executive positions with Dell Services, Accenture, and Ernst & Young, among others. With a focus on revenue cycle management, operations improvement, business transformation and technology optimization, Warnberg has helped providers nationwide better manage margins, increase revenue, decrease costs, and improve patient and physician satisfaction.
In addition, Mark Newton has also joined Cumberland as managing director of the performance improvement practice. Prior to his role at Cumberland, Newton served as vice president of revenue cycle advisory solutions at MedAssets. With more than 25 years of consulting experience in healthcare, he has also held leadership positions with FTI Consulting, Accenture, Omega Health Systems and NDC Health Information Services, Inc.
"It is an exciting time to join the Cumberland team, and I look forward to the tangible outcomes we can help clients achieve through our performance improvement solutions," said Warnberg. "Healthcare providers are under increasing pressure to improve quality of care while reducing costs, and we are well-positioned to help them alleviate some of this pressure. Our team will provide the critical expertise and guidance needed to help our clients meet their financial goals."