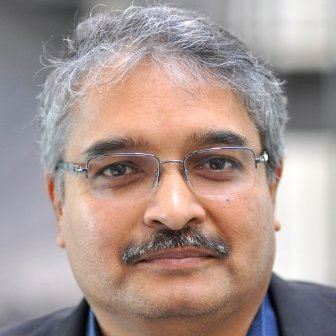 athenahealth, a provider of cloud-based EHR and practice management solutions for medical groups and health systems, today announced the appointment of Prakash Khot as Chief Technology Officer (CTO), effective January 25, 2016. He will report directly to Jonathan Bush, athenahealth's CEO.
In his new role, Mr. Khot will be responsible for leading all aspects of athenahealth's technology vision and development. His primary focus will be advancing the overall direction and development of athenahealth's core technology platform, athenaNet. Software development, user experience design, technology infrastructure, and data analytics will all fall under Mr. Khot's purview.
"Sustaining athenaNet as an open platform is critical for enabling innovation in the health care cloud," said Jonathan Bush, CEO of athenahealth. "The importance of our technology platform cannot be overstated for our business and health IT as a whole, and Prakash's combination of technology expertise, leadership experience, and an entrepreneurial approach are exactly what we need to execute the roadmap that will make this possible."

"This strategic hire also represents our commitment to continuously enhancing leadership talent by drawing from internal and external sources, which we believe is very important for our long-term growth. I am confident that Prakash will be a force from whom we can learn and be inspired. Importantly, the addition of Prakash permits other members of our senior leadership team to focus on expanding their responsibilities and positions us for our ultimate goal of becoming the backbone of the healthcare Internet."
The addition of Mr. Khot will allow Chief Operating Officer Ed Park, who was athenahealth's CTO from 2007 to 2010, to re-focus his energy on delivering and improving athenaNet's existing services. Chief Product Officer Kyle Armbrester will remain focused on identifying and developing new services and products.
Prakash Khot Background/Experience
As a senior technology executive and serial entrepreneur, Mr. Khot brings 24 years of technology industry experience and success to athenahealth, including delivering cloud-based big data, analytics, collaboration and IT management solutions. Prior to joining athenahealth, he served as the Chief Technology and Product Officer of Kaseya, Inc. where he was the chief technology and product officer and was responsible for the delivery of Kaseya's cloud-based IT Management platform. 
Additionally, Mr. Khot previously served as the Senior Vice President of Engineering at salesforce.com where his role included management of the company's big data and analytics platform and real-time collaboration efforts. Earlier, he was the founding CTO of Dimdim and Automated Industrial Machinery, Inc., which were acquired by Salesforce and Computer Associates, Inc., respectively.