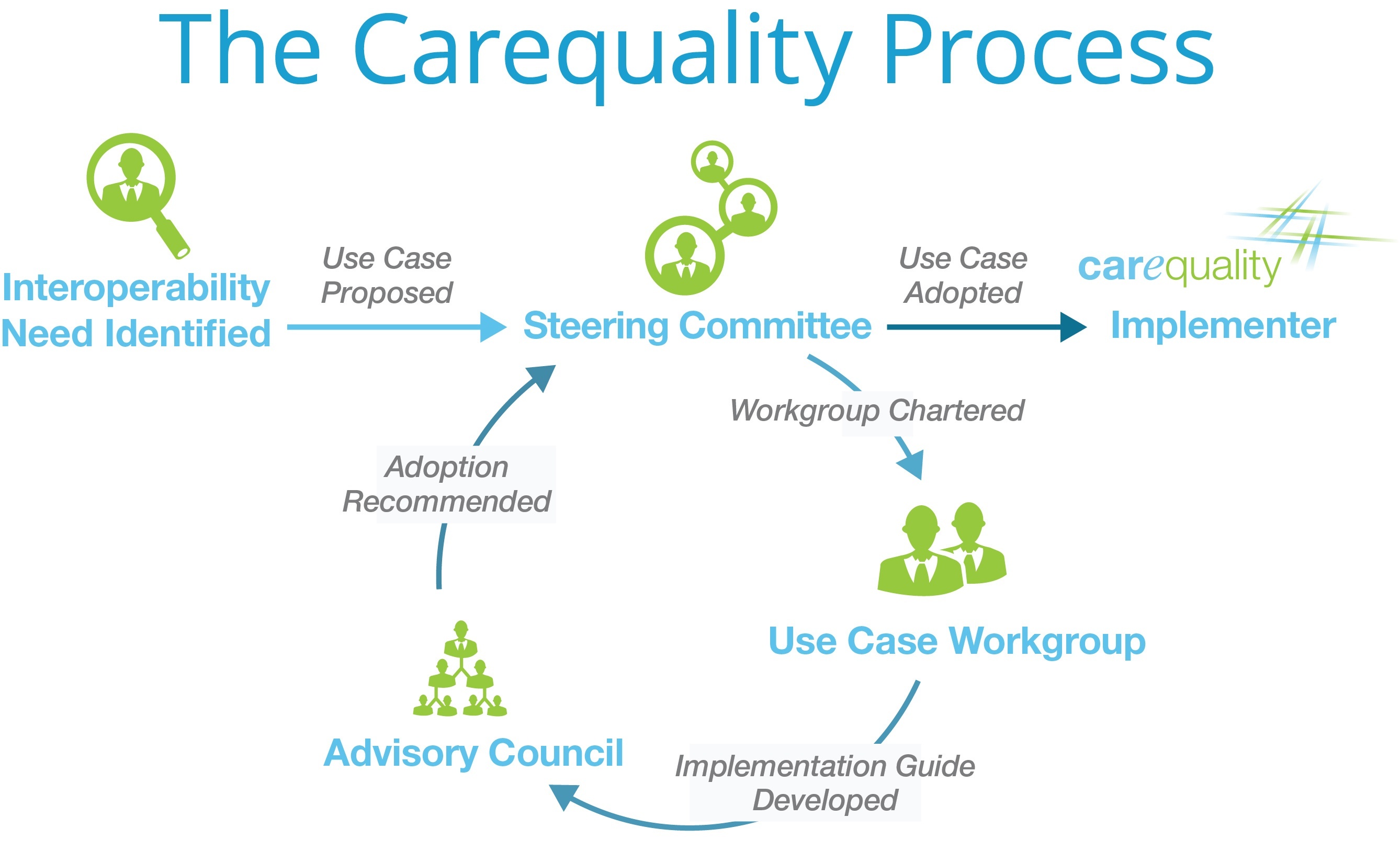 Today,  The Sequoia Project, an independent advocate for nationwide health information exchange, announced that athenahealth, eClinicalWorks, Epic, NextGen Healthcare and Surescripts are the first to adopt enhanced data sharing practices under the new Carequality Interoperability Framework. This big step is in alignment with the U.S. Department of Health and Human Services' Office of the National Coordinator for Health Information Technology's (ONC) Connecting Health and Care for the Nation: A Shared Nationwide Interoperability Roadmap.
The initial implementers of the Carequality Interoperability Framework – and their clients – will benefit from accelerated, less costly health data sharing agreements, because they no longer need to develop one-off legal agreements between individual data sharing partners. These health information exchange partnerships are able to leverage existing networks and business relationships to rapidly expand. 
For example, most physicians already have access to a small network through a technology vendor or a health information exchange (HIE). These existing health data sharing opportunities will dramatically expand to include additional providers, payers, government agencies, and others as the Carequality community grows. 
The adopting organizations, which already represent a significant portion of the US market, have agreed to provide health information exchange services for their customers under the comprehensive Framework, which consists of legal terms, policy requirements, technical specifications, and governance processes. The Framework is an operationalization of the groundbreaking Principles of Trust to enable nationwide health information exchange. 
"The Carequality Framework is a testament to healthcare vendors' commitment toward making seamless interoperability a reality for patients and providers," says Dave Fuhrmann, Vice President of Interoperability for Epic. "Shared rules and guidelines are going to make it possible for all of us to dramatically increase the number of connections we have across systems to make care safer and more efficient."