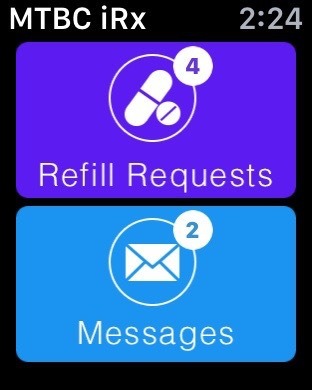 MTBC (Medical Transcription Billing, Corp), a leading provider of proprietary, healthcare information technology solutions has released its e-prescribing app for the Apple Watch now available to U.S. healthcare providers.
Apple Watch App Features
The app will extend key components of its existing e-prescribing app for iPhone users, known as MTBC iRx, to the Apple Watch. Users of the Apple Watch app can view patient refill request alerts and inbound patient communications on the watch and then leverage iRx to authorize refills, write new prescriptions, access patients' medication histories and clinical support decision tools, and more.
"Our clients continue to be on the forefront of leveraging technology to streamline care and optimize health outcomes," said Stephen Snyder, MTBC President. He continued, "Extending components of our highly-ranked mHealth and web-based ecosystem of applications to smartwatches marks an exciting evolution of our platform and we plan to build on this momentum in the year to come as we continue to extend the reach of our broader platform to smartwatches and other wearable technology."
MTBC's Apple Watch app is the latest addition to its mHealth suite, which includes seven other apps. The most recently released app prior to MTBC's electronic prescribing Apple Watch app was its ICD-10 converter app, which quickly seized and maintained the coveted rank of the most "popular" ICD-10 apps available in the Apple iTunes store.