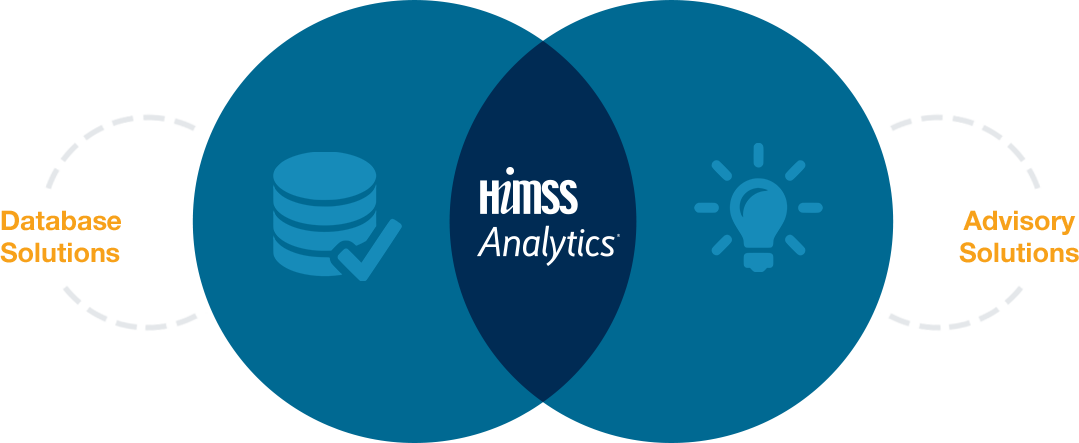 HIMSS Analytics® has launched a new market intelligence tool, Logic for healthcare providers, healthcare IT companies, governmental and education organizations and investors. Collaboratively built with hospitals and health systems, Logic will provide insight into predictive modeling, benchmarks and value optimization of health IT, including ranking and adoption of the HIMSS Analytics Electronic Medical Record Adoption Model (EMRAMSM).
Logic Market Intelligence Tool Overview 
Logic builds off the current HIMSS Analytics Database, which stores key data insights from provider institutions across the country. New features include more visualizations and customizable dashboards that generate actionable market intelligence on-demand. Users can quickly understand the healthcare landscape from various avenues – from healthcare IT trends such as usage, first-time purchases, upgrades or replacements, to who the key healthcare decisions makers are at an organization and their new areas of focus.
Key Features
With Logic, global healthcare leaders, stakeholders and influencers can benefit from the following features:
– New Data Insights that Define the Market – Deep dives into financials, clinician and patient volumes, a healthcare organization's footprint, size, primary services offered, mergers, acquisitions or construction, and their participation in Accountable Care Organizations (ACO) and Health Information Exchanges (HIE).
– Smarter Performance – New supporting technology powers the market's fastest generation of reports and insights with advanced filter settings that can identify facilities by their EMRAM score.
– Personalized, Flexible and Scalable – Interactive and intuitive reports and dashboards can be tailored for sales, product teams and marketing. Mobile access on any device empowers on-the-go insights.
"For providers, the road to value is an important but challenging journey. Having the market insights into what technologies providers are leveraging – insights that HIMSS Analytics has long provided the industry – is an important resource for all hospitals and health systems," said Adrienne Edens, Sutter Health Valley Area CIO and HIMSS Board Member. "Logic will also ensure that providers are being approached with the services and technologies that they actually need to improve care."