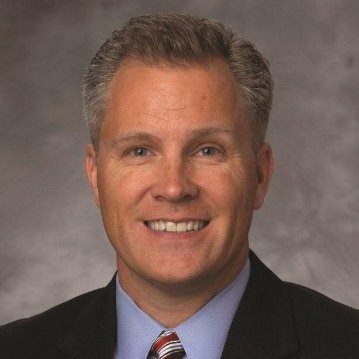 For the past several years, spurred by regulatory healthcare reform and the overarching need to make the industry more sustainable, the healthcare supply chain has evolved from simply a transaction-driven process into a strategic, data-driven operation.
As a result, the healthcare supply chain acts as a backbone for the industry's drive to reduce costs while simultaneously improving patient care. With the last few years defined by supply chain innovation and exploration in healthcare, Global Healthcare Exchange, LLC (GHX) sees 2016 marking the acceleration of healthcare supply chain maturation.
"The healthcare supply chain is inherently different than other industries because, at the end of the day, it deals with people vs. 'things.' But it's that very reason – the drive to provide better patient care – why its transformation has been so impactful," said Bruce Johnson, president and CEO at supply chain provider GHX. "For the last several years, healthcare providers and suppliers have incorporated automation, standardization and data-driven technologies and processes to increasingly leverage the supply chain as a strategic resource. From our vantage point, we see 2016 as the year that healthcare supply chain technology advances to a level of sophistication that will bring it closer to – or even surpass – the supply chain technologies of other industries," Johnson adds.   
GHX has outlined the following 5 healthcare supply chain trends to watch in 2016:
1. Operational Experimentation: Now that most hospitals have identified the supply chain as an area not only for cost savings, but also as a resource for significantly improving patient outcomes, 2016 will mark the start of major operational experimentation. Backed by sophisticated, enabling supply chain technology, hospitals will embrace process and product flexibility to find the right formula for both patient- and business-focused success.
2. Preparing for Personalized Medicine: Healthcare leaders will work in lockstep with their supply chain professionals to anticipate yet another wave of industry change. Today's increasingly informed and connected healthcare consumers, combined with new, game-changing technologies like 3D printers, will challenge the healthcare supply chain to adapt to more personalized medicine in 2016 and beyond. In many ways, the healthcare supply chain will act as the backbone to support this evolution.
3. Sophisticated Data Management: The healthcare supply chain has been tapped as a goldmine for data, and the past few years have seen providers and suppliers mine that data to do extraordinary things for patient care. This year, with the supply chain on the road to accelerated maturity, organizations will look for even more sophisticated ways to control and manage data that will allow them to fulfill both the regulatory and commercial demands of their businesses.
4. The Year of Credentialing: The U.S. Department of Health & Human Services' Office for Civil Rights (OCR), which is responsible for enforcing the HIPAA Privacy and Security Rules, has announced it will begin its Phase 2 audits in early 2016. Providers risk stiff financial penalties and reputation damage for non-compliance.For the healthcare supply chain, this will put a sharp focus on credentialing. The rise in credentialing requirements will be one of the patient privacy and safety-related trends in healthcare supply chains this year with particular focus on helping to ensure that the people within the hospital doors are the people who should be.
5. Industry-Wide Best Practices: The acceptance of industry-spanning metrics and measurement best practices will emerge in 2016, led by supplier and provider innovators who have been leveraging their supply chain for many years.