CrossChx, a provider of identity resolution for smarter healthcare is teaming up with Bryan Sivak (former CTO of Health and Human Services) and Dr. Jacob Reider, (former Chief Medical Officer and later Deputy National Coordinator of the National Coordinate for Health IT within HHS), to develop what they're calling the "Internet of Healthcare."  In their new roles, Sivak and Reider will be helping CrossChx develop a connected IoH framework for the industry that can enable many of the healthcare innovations that have been discussed over the past few years.
The Columbus, Ohio-based company has spent the last two years building a fully connected and secure digital experience for healthcare. Their secure global patient ID system, SafeChx has been deployed at over 1000 hospitals and clinics nationwide. They have also made significant advancements in their product suite, most recently offering a simple, modern patient sign-in system called Queue that reduces patient wait times by up to 80 percent.
"Today, the Internet of Things is connecting everything from washing machines to door hardware, but healthcare has continued to operate in silos," Lane said. "We are building the 'Internet of Healthcare' to seamlessly connect information, creating what you can think of as a single IP address for every patient. With their combined experience, Bryan and Jacob will help us bring the modern day internet to healthcare."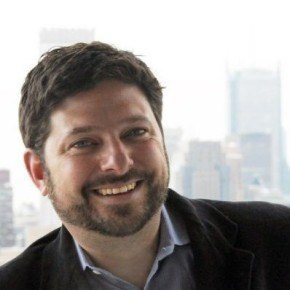 Sivak brings deep healthcare expertise and strong innovation-centric leadership to CrossChx. While serving as CTO of the U.S. Dept. of Health and Human Services, Sivak championed multiple innovation initiatives, including the HHS Innovation, Design, Entrepreneurship and Action (IDEA) Lab, with the aim of reimagining and improving the department's bureaucratic processes.
Prior to his leadership role at HHS, Sivak served as the country's first public sector Chief Innovation Officer in the State of Maryland under Governor and Presidential candidate Martin O'Malley as well as the Chief Information Officer for the District of Columbia. Sivak also has a strong entrepreneurship bent. In 1997, Bryan co-founded InQuira, an enterprise software company that was acquired by Oracle in 2012.
"CrossChx has made tremendous advancements in healthcare security and the patient experience. I'm eager to work with an organization that is gaining real traction, quickly, in health systems around the country," said Sivak. "I'm deeply committed to the idea that we need a more modern healthcare experience and I'm confident that my expertise at the nexus of government, healthcare, technology and entrepreneurship will advance that goal at CrossChx."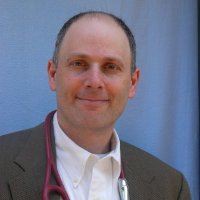 As Chief Medical Officer and later Deputy National Coordinator in the Office of the National Coordinator for Health Information Technology (IT) within the U.S. Department of Health and Human Services, Dr. Reider, a board certified family physician, is widely recognized for the organization's work on clinical decision support, usability and health IT safety. He also served as Chair of the Health IT Standards Committee, leading the office's policy work on health IT certification and its relationship to the Electronic Health Record (EHR) incentive programs.
Prior to his leadership role at HHS, Dr. Reider was Chief Medical Information Officer of Allscripts, a developer of Electronic Health Records. He has also served as Medical Director of Clinical Systems at CapitalCare Medical Group and Associate Dean of Biomedical Informatics at Albany Medical College.
"I have spent a career focused on how we can leverage technology to improve health and to create a better patient experience in care delivery settings," said Dr. Reider. "We are at a turning point for the health industry to adopt the much needed new technologies that are being embraced and, quite frankly, demanded by other industries. There are truly revolutionary ideas and solutions coming into play and I believe CrossChx will be leading the way."