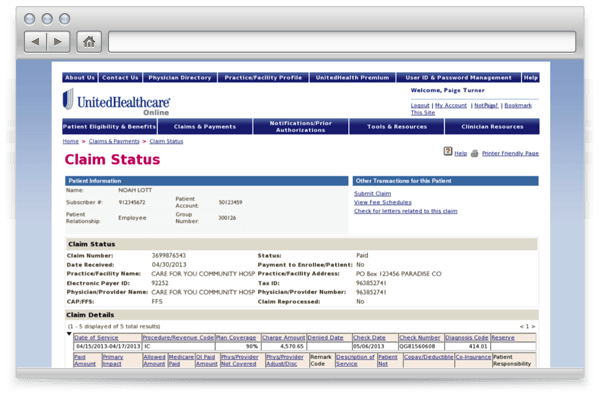 The cost of following-up on late insurance claims is significantly higher than most industry estimates, according to new survey from Recondo Technology. The survey reveals that despite the availability of exception-based processing to automate the resource-intensive claim follow-up process, most hospitals rely on legacy outsourced or employed manual approaches that have generally failed to lower costs.
Survey Background
Recondo surveyed 80 healthcare finance professionals from hospitals, physician groups and consultant organizations in November 2015 during a Recondo-sponsored Healthcare Financial Management Association (HFMA). Respondents provided a high-level view of the current state of medical claims follow-up – the process by which hospitals and physician groups query insurers about the disposition of bills submitted for patient services. Claim follow-up is traditionally done over the phone by back-office staff, who can review no more three or four claims at a time, depending on the payer's rules. 
Key Findings
Various industry estimates have pegged the cost of this time-consuming manual process at between $2.75 and $3.25 per claim.  However, 70 percent of survey respondents said the actual cost for their organizations is $4 per claim, 33 percent higher than the average $3 estimate. The difference is significant. The nation's healthcare providers submit an estimated 3.1 billion claims annually, meaning claims follow-up could be costing them $3.1 billion more than is commonly believed. 
Even with costs that high, though, survey respondents indicated their organizations are making poor use of exception-based technologies that can streamline claim follow-up by removing claims from the work queue that are already scheduled to be paid.
Over half (53 percent) of respondents said their organization uses manual follow-up efforts directed by the 835 EDI claim payment transaction set to help automate claims follow-up, even though the technology is widely viewed as lacking timeliness and specificity. The remaining respondents use either the 277 EDI transaction set (4 percent); web-sourced data pulled from payer websites (12 percent); or none of these approaches (31 percent). 
"Not only is it costing the industry more than is currently believed to find problems within the healthcare revenue cycle and remediate them, but the vast majority of healthcare organizations are relying on outdated means to automate claims follow-up, outsourcing it, or doing nothing at all," said Jay Deady, CEO of Recondo in a statement. "By contrast, exception-based processing that uses web-sourced data can immediately remove over half of soon-to-be-paid claims from the work queue, freeing up staff for more important duties and saving money for the organization."