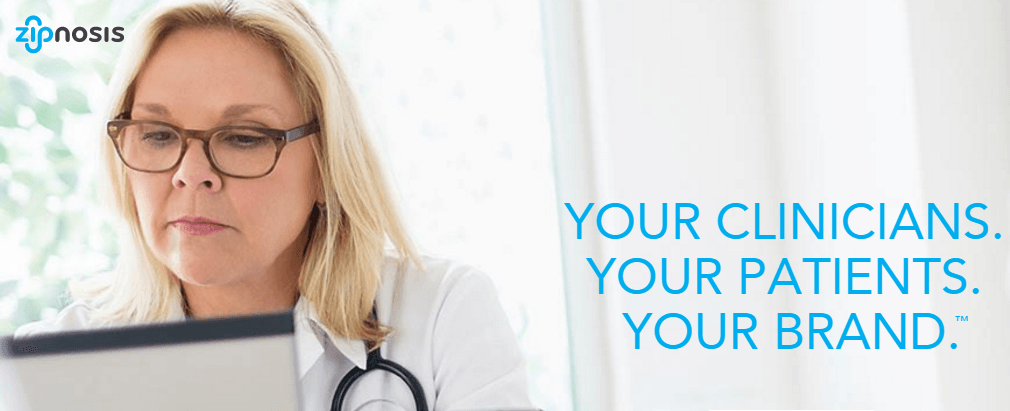 Zipnosis, a Minneapolis, MN-based virtual care platform has raised a $17 million in Series A funding led by Safeguard Scientifics, Inc. The round also included participation from Ascension Ventures, a subsidiary of Ascension, the nation's largest non-profit and Catholic health system; along with existing investors Fairview Health Services, Hyde Park Venture Partners, Arthur Ventures, Waterline Ventures and Omphalos Ventures.
Zipnosis offers virtual care for more than 90 conditions and is expanding into chronic care conditions. The telemedicine company plans to use the capital to expand Zipnosis' sales and marketing efforts and to accelerate product development. The company currently works with approximately 17 health system customers including Fairview Health Services, University of Alabama-Birmingham, Group Health, and John Muir Health.
Evidence-based Quality Care Regardless of Access Point
By using Zipnosis's virtual care solution, health systems can launch their own white-labeled branded virtual care service line staffed with their own clinicians — maximizing the clinician's time and ensuring clinically appropriate patient outcomes. Zipnosis guides health systems through clinical, marketing, compliance and operations workflows, and guarantees launch of their virtual care programs in just 60 days. Zipnosis' white-labeled software integrates with a health system's EMR and patient portal, and allows health systems to serve both existing and new patients.
How It Works
Zipnosis' asynchronous platform mimics an in-person interaction between clinician and patient, gathering the necessary information for diagnosis and providing clinicians with appropriate treatment options. For patients, the user experience is seamless. The patient simply logs into the health system's branded virtual care site and completes a short, dynamic online interview that gathers information about the patient's condition. Then, behind the scenes, Zipnosis' algorithm of triage tools sends the interview to the appropriate clinician within the health system for diagnosis and treatment.
The clinician is presented with structured information that facilitates a diagnosis and treatment decision in about two minutes, delivering the most efficient virtual care encounter on the market. The clinician can triage the patient with a phone or video visit for more information, if necessary. When appropriate, the clinician can e-prescribe medication to be sent to the patient's pharmacy of choice. The patient is guaranteed a response in under an hour.
"Our platform is designed to enable health systems to expand access to immediate care using their own clinicians," said Jon Pearce, co-founder and CEO of Zipnosis. "With Zipnosis, health systems have a unique opportunity to care for more patients under their own brand name and without adding staff.  Patients are happier to be 'seen' sooner without having to step foot outside their home or go to a waiting room. We are grateful to Safeguard Scientifics, Ascension Ventures and our existing seed investors for their confidence in our team and technology, and for their support that will enable us to expand the innovative access we provide to mainstream medicine through our partnerships with health systems around the U.S."