Beam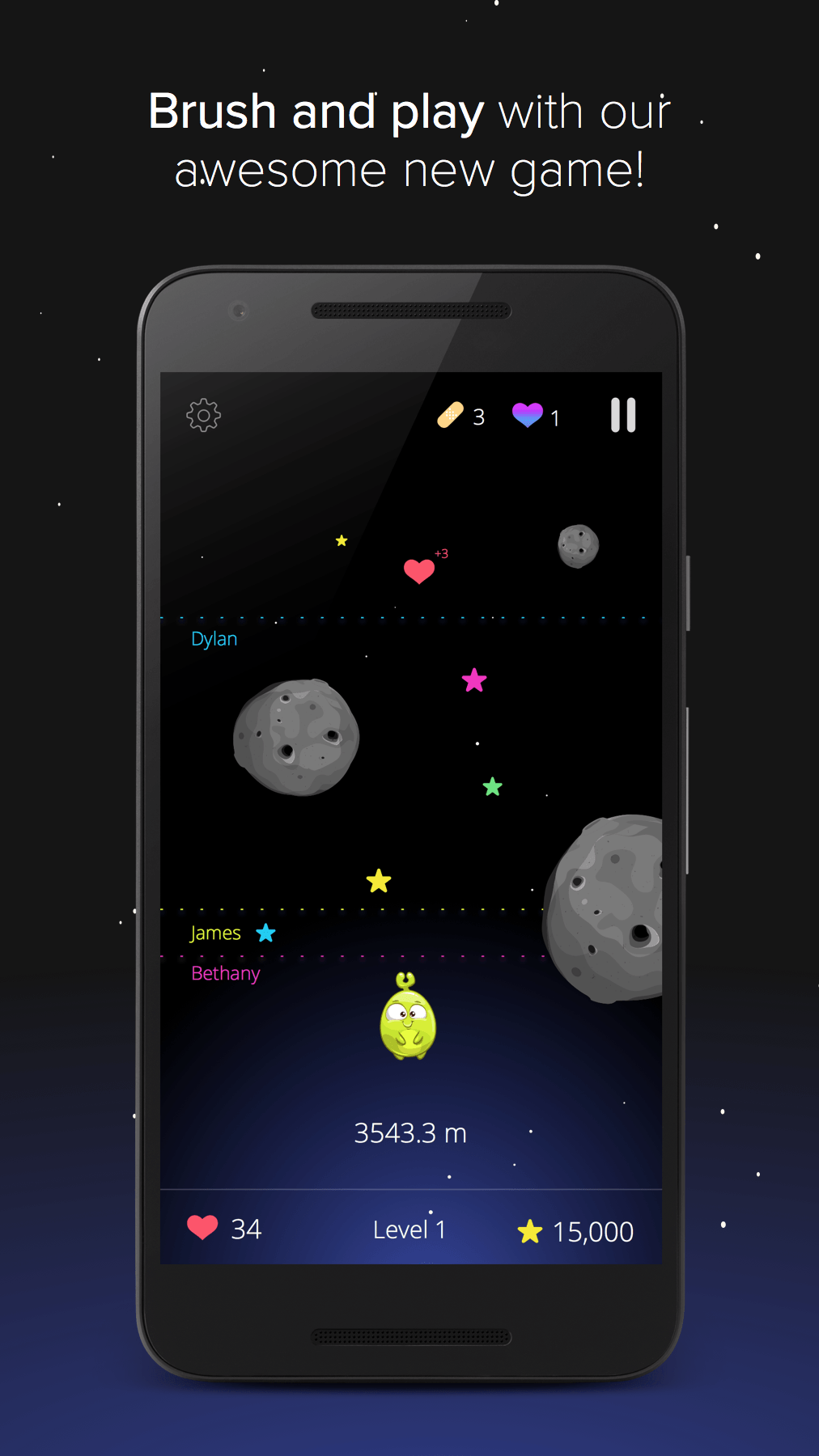 , the smarter dental insurance company, launched "Boulders and Band-Aids" within the Beam app, adding a gamification layer on top of the brushing behavior data already collected via the Beam Brush.
The new game allows anyone who brushes their teeth while using the connected Beam Brush or the Beam app's manual timer to earn lives to play the game, which encourages users to brush more often, for longer. The Beam app is available for free from the App Store and Google Play.
A vast majority of oral diseases are preventable, yet they still affect a substantial portion of our population. Specifically, tooth decay is one of the most common chronic conditions in children: even though tooth decay is entirely preventable, about one out of every five children aged five to 11 years in the US has at least one untreated decayed tooth. Boulders and Band-Aids was designed primarily for children ages three to 10, which is when children are establishing good brushing habits.
The Beam app automatically gives users lives to play Boulders and Band-Aids every time they brush their teeth with the Beam Brush. The game can be played at any time, but users can only get lives by brushing. They receive five lives for every 30 seconds the app is open while brushing. Four minutes of brushing per day, or two brushing events of two minutes each, equates to 40 lives for the game, or roughly 20 minutes of play.
While the national average for brushing is just once a day for 45 to 70 seconds, dentists recommend brushing twice per day for two minutes. Beam has already seen dramatic improvement among users since the launch of their smart toothbrush, with the average Beam user brushing 110 seconds twice per day.
"As dentists we try to motivate our patients, especially kids, to brush better and brush longer, but we only get to see them every six months," said Shaun Rotenberg, DMD, MS. "The Beam app represents an opportunity for daily encouragement and incentives to improve oral hygiene habits, thus reducing the long-term risk of tooth decay and gum disease."
Boulders and Band-Aids was designed for families, for both kids and kids at heart. Parents will enjoy the game as much as their children, and they'll appreciate having a new tool in their toolbox when working with their children to establish healthy behaviors. With the Beam Brush and app, Beam removed the need for parents to wonder if children are brushing their teeth when they're told. Now, with the addition of Boulders and Band-Aids, parents can help their children make brushing two minutes twice a day become second nature.
Boulders and Band-Aids is available exclusively within the Beam mobile app. To learn more, visithttp://www.beam.dental.