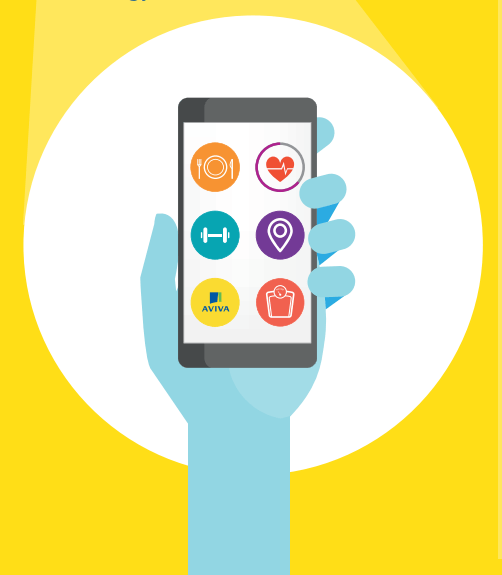 Almost half (47%) of UK adults would be happy to see their doctor virtually via telehealth visits rather than face-to-face with a doctor, according to Aviva's latest Health Check UK report. The report reveals a growing appetite for digital health technology (including wearable health monitors, health advice mobile apps and video consultations with doctors) among UK adults. Digital health has the potential to remove the need for some doctor appointments and alleviate pressure on stretched healthcare services, helping the 58% of adults who struggle to get an appointment with a GP at a convenient time.
Remote Patient Monitoring for Long-Term Conditions
In June 2015, the NHS announced that patients with long-term health conditions could be monitored remotely through wearables that would automatically integrate with their medical records. An increase in long-term conditions will place a greater financial burden on the NHS, making it imperative to incorporate digital health solutions including remote patient monitoring tools to manage patients. 
As a result, more than two thirds (67%) of UK adults agree they would be happy for a long-term medical condition (such as diabetes or heart disease) to be managed through remote patient monitoring. Those who are overweight (68%) or obese (71%) are particularly likely to be in favor of remote monitoring, perhaps as they are typically more likely to experience these types of illnesses.
Other key findings of the report include: 
– Almost three in five adults (57%) agree digital health technology could improve their health or wellbeing, including 60% of overweight and 58% of obese people.
-Although usage of wearable health technology – such as heart rate, symptom, or sleep pattern monitors worn as a bracelet or watch – is relatively low across the wider population, younger age groups are most active with this kind of technology. Almost one in six (15%) of those aged 25-34 use a physical activity monitor (compared to 8% overall) while 9% of 25-34s use a sleep pattern monitor (vs. 4% overall). 
– Among those adults who already use wearable technology, the majority report benefits to their health. For example, 63% of all age groups using a physical activity monitor say it has improved their health, rising to 66% of those with a heart rate monitor.
– Many of those who are not currently using wearable health technology are open to doing so in the future. Three in five (60%) non-users would use a physical activity or heart rate monitor in the future, while 52% would consider using a sleep pattern monitor.
– Almost four in five adults (78%) agree that avoidable illnesses are putting too much pressure on the NHS as obesity rates continue to rise.
-Using the internet to access information about health and wellbeing is already commonplace, with 63% using the internet for this purpose. However, there is growing appetite for mobile apps which can also be used to actively monitor and improve physical wellbeing. These include nutrition tracker apps, medication reminder apps and physical activity trackers, such as running apps which allow the user to log runs, monitor overall progress and set future goals.
-Almost one in six (15%) use a physical activity tracker app and 46% would do so in the future, while one in ten (9%) use a nutrition or diet tracker app and 38% are open to doing so.
– As interest in digital health technology increases, 55% believe the NHS should provide free health technology to help people play an active role in improving their own health.
Survey/Methodology
All percentages and figures shown in this release (unless otherwise cited) come from an online survey conducted by ICM research for Aviva UK Health. The survey was carried out in August 2015. Respondents were invited from ICM's online panel and 2,004 interviews were conducted amongst a nationally representative sample of the UK adult population.