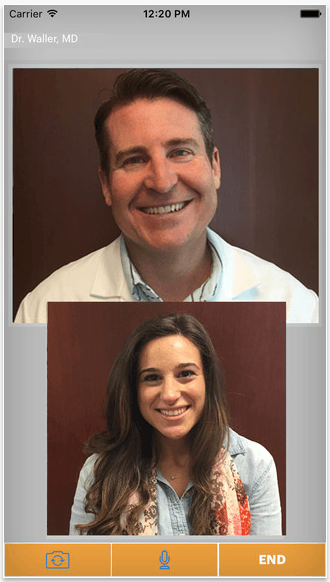 Starting today, consumers in Georgia can see a board-certified physician via virtual visit from their smart phone or tablet thanks to the new app Piedmont On Call.
Powered by Alii Healthcare, Piedmont On Call app is the first of its kind in Georgia allowing consumers physician consultants via Piedmont On Call from 8 a.m. to 8 p.m. every day of the week for $100 per virtual visit. 
The app is specifically designed to help consumers receive faster treatment for low-acuity, urgent healthcare needs. Virtual visits from the app are not covered by insurance and should not replace regular visits with a primary care physician.
Rates of conferring with doctors via email, texting or video have doubled in the past two years, according to a new report from The Deloitte Center for Health Solutions. This suggests digital communication between consumers and providers may continue trending upward.  
"Piedmont On Call offers another, more convenient way for consumers to access healthcare services," said Matt Gove, chief consumer officer at Piedmont Healthcare. "With a quick download of the Piedmont On Call application via smart phone or tablet, patients can be seen by a physician without having to leave home or work."

"By meeting consumers where it is most convenient, we are making it easier for them to take charge of their health," Gove said. "Piedmont On Call is more than a cool, new app. It is rethinking the way we provide care so we can deliver healthcare services the way consumers want to receive them – on their terms."