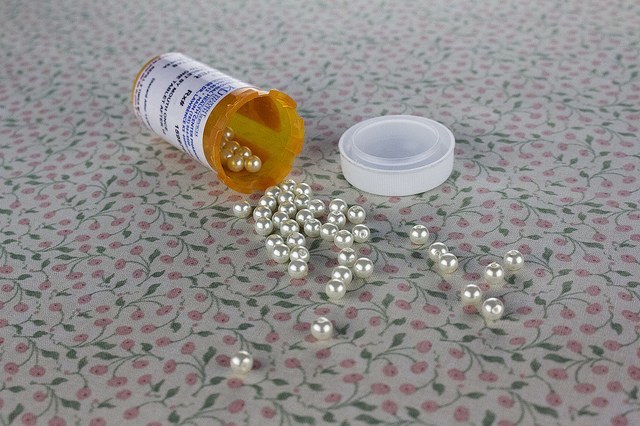 Editor's Note: Irv Lichtenwald is president and CEO of Medsphere Systems Corporation, the solution provider for the OpenVista electronic health record.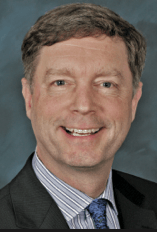 In January of this year, political analyst Norman Ornstein lost his 34-year-old son, Matthew, to accidental carbon monoxide poisoning. While Matthew's death was a tragic blow to family and friends, it was not the kind of out-of-the-blue shock that comes with absolutely no forewarning. Matthew, as Ornstein says in a New York Times op-ed published last month, had struggled with mental illness for 10 years, which contributed to poor decision making and his untimely death.
A resident scholar with the American Enterprise Institute and writer for The Atlantic and Washington Post, Ornstein says that perhaps the most difficult aspect of Matthew's death was the inability of family and friends to help treat Matthew's mental health challenges after he had his initial psychotic break.
"Whatever his illness … Matthew was particularly afflicted by one component of his illness: anosognosia, the inability of a person to recognize that he or she is ill," Ornstein writes. "Since Matthew was over 18, neither family members nor professionals had any legal authority to get him treatment for the symptoms that kept him from living a stable life."
Having a mentally ill child, as Ornstein describes, means living in constant fear the child will be injured or killed by police who are unaware of or misunderstand his condition. It also spawns semi-desperate visions of what Ornstein calls a "happy ending"—peaceful arrest followed by a compassionate judge mandating assisted outpatient treatment.
Matthew did not see himself as sick and was not perceived as a threat to himself or others, so there could be no happy ending.
There are, as a resident of or visitor to any American metropolis knows, millions of Matthews out there. According to the Treatment Advocacy Center, the U.S. has 3.9 million U.S. adults with untreated severe mental illness in any given year (1.2 percent of the population).
"The true insanity is that our laws leave those who suffer to fend for themselves," Ornstein says.
Representatives Tim Murphy (R-PA), the House's only clinical psychologist, and Eddie Bernice Johnson (D-TX), a psychiatric nurse, are sponsoring legislation with the goal of patching some holes in America's mental health system, notably by expanding assisted outpatient treatment (AOT).
"The specifics of A.O.T. vary by state, but judges can order patients to undergo treatment while they live in the community instead of in prison or a hospital," Ornstein writes in support of both the Murphy-Johnson bill and AOT. "It has been proven to reduce crime by or against those with illnesses, as well as suicide … In many states, families can petition the court directly based on the likelihood that their loved one has a grave disability or condition."
As with all things mental health, the devil is in the detailed application of legislation and policy. No, AOT is not universally embraced. One need look no further than the responses to Ornstein's op-ed to find those who respectfully disagree with his promotion of the strategy.
"The Murphy Bill is driven by fear and a poor read of the best evidence on what is helpful for people who experience psychiatric struggles," writes Kendall (no last name given), a social worker from New York. "It dismantles [the Substance Abuse and Mental Health Services Administration] in its current form. It violates the civil liberties of those diagnosed with a psychiatric disorder without cause (it really should be IOT not AOT – it is involuntary not assisted)."
In many ways, the civil liberties concern Kendall mentions is the crux of this issue, so I want to be clear: I am not advocating the violation of anyone's civil liberties. Legislation must be drawn up and put into practice with great care and deliberation.
But I think we must also question how and what civil liberties are appropriate for the mentally ill. How high a priority is self-determination for people effectively locked up in their mental illnesses?
As reported in a New York Times story on a controversial New York State law, Michael and Barbara Biasotti watched their mentally ill daughter in her 20s cycle in and out of hospitals and treatment programs while engaging in all kinds of other risky and dangerous behavior. The Bisasottis got a court order compelling treatment under what's called Kendra's Law, so named for a woman who was pushed onto New York City subway tracks in 1999 by a schizophrenic man.
"I really don't think she would be alive" without it, Barbara Biasotti told the Times. "And we don't know if she would have taken a couple of people with her."
Living in San Francisco, I see dozens of people each week like the Biasottis' daughter. Some are lucid and conversational; many are clearly unable to provide for their own needs. Should my concern be for the civil liberties of these individuals, my fellow citizens? Or should my empathy be for other human beings plagued by a sickness for which they are incapable of seeking help? Can I find a balance between the two?
It is important to recognize that those who argue on behalf of civil liberties make a noble and worthwhile point.  But we are faced with a scenario in which the mental health system is broken to such an extent that inaction is not an acceptable response.
Action in the form of early intervention probably saved the life of Tiffany Martinez when she started to experience symptoms as a college student of the same schizophrenia her father suffered. Early intervention programs surround the patient with enough support and counseling to turn a debilitating disease into a manageable condition.
"If you can get at [mental illness] early enough, before it becomes too severe, there is a very good chance that the person will recover, which is just very, very exciting," Ron Manderscheid, executive director of the National Association of County Behavioral Health and Developmental Disability Directors, told USA Today.
But how do we get to the not dangerously ill early without some kind of compelling event, especially when they are adults and courts can't or won't act on the experiences of family?
"Here is the Kafkaesque irony: Far from respecting civil liberties, legal obstacles to treatment limit or destroy the liberty of the person," wrote author and consultant Herschel Hardin in 1993. In addition to serving on the board for Canada's Civil Liberties Association and working with Amnesty International, Hardin had a schizophrenic child. "Medication can free victims from their illness—free them from the Bastille of their psychosis—and restore their dignity, their free will and the meaningful exercise of their liberties."
Of course, AOT is only one component of the Murphy-Johnson legislation, even as it is probably the most controversial. Earlier versions of the bill included provisions for expanding federal subsidy of electronic health record purchase by mental health facilities. Those sections were stripped out in committee, leaving hospitals and clinics to fend for themselves in acquiring the kind of technology that enables ER docs to know immediately when someone with a mental illness walks through their doors.
Perhaps expanded AOT and early intervention could have saved Matthew Ornstein, or perhaps it can save the next troubled son or daughter. Some kind of compelled treatment may have been the unmet holiday wish of the Ornsteins last season. So this Christmas, it is my wish that Congress act in some way to stem the tide of untreated mental illness in America.
While not perfect, the Murphy-Johnson bill is the most significant mental health legislation considered by Congress in decades. It has the potential to make Christmas 2016 much brighter for some family that this year is desperate for help. 
Opinions expressed by HIT Consultant Contributors are their own.
Featured image credit: kelseyweaverphotography via cc