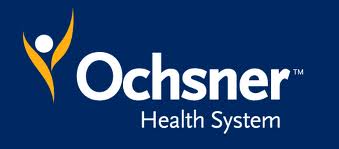 InnovationOchsner (iO), an innovation lab and accelerator created by Ochsner Health System is teaming up with Evidation Health to conduct robust clinical studies to determine the real-world impact of digital health outcomes on the health of patients and the cost of care.
The partnership will pair Ochsner Health System's medical expertise and diverse patient population, iO's digital health capabilities, and Evidation Health's technology platform, data analytics engine and health outcomes research capabilities to enable more efficient testing of digital health solution impact. The company has the ability to link patient behavioral data from over 100 apps and devices with clinical data to understand and predict the impact of behaviors on health outcomes.
With the digital landscape and greater healthcare industry changing rapidly, embracing new technology and data sources is paramount in developing solutions that can better meet the needs of consumers. iO is pioneering digital health solutions, enabling Ochsner Health System to adopt new technologies and integrate them into its patient care model.
"The partnership with Evidation Health continues our commitment to lead and innovate in patient care. We are very excited about the opportunity to study potentially impactful healthcare solutions to inform our own clinical interventions as well as those of other health systems who are looking for innovative solutions to care delivery," said Richard Milani, MD, Ochsner Health System's Chief Clinical Transformation Officer and iO's Chief Innovation Officer. "We see technology as a ripe opportunity to engage patients in their care and empower them to take a more active role in managing and monitoring their health. Having the data to support this will allow us to further the development of our innovative digital health programs."
After being the first Epic client to integrate with the Apple HealthKit, Ochsner Health System recently became the first hospital in the nation to use the Apple Watch for managing patients suffering from chronic diseases. As part of the Ochsner Hypertension Digital Medicine Program pilot program, the New Orleans-based provider will utilize the Apple Watch to track several hundred patients who are struggling to control their blood pressure.