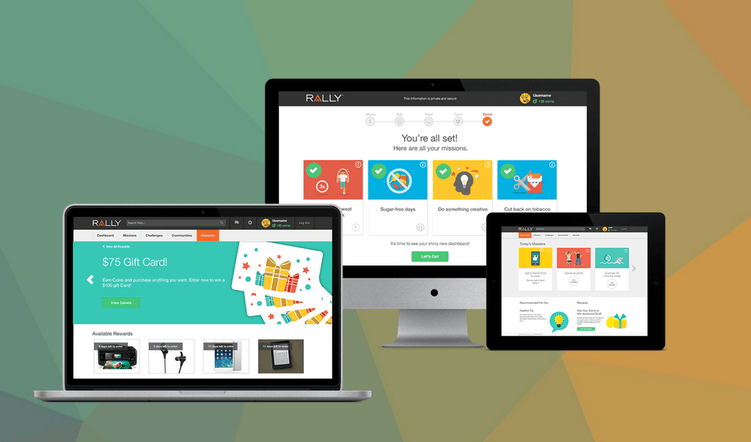 Consumer-centric digital health company Rally Health today launched Rally Connect, an online experience that enables people to shop for the right health care based on their personal needs. Rally Connect integrates with a person's contracted health plan to offer a better understanding of both the quality and cost of the care they receive. The result is cost savings both for the consumer and for the health plan.
At launch, 20 million people enrolled in employer-sponsored health plans will have access to Rally Connect. UnitedHealthcare is one of the first health insurers to offer Rally Connect to its plan participants.
Rally Connect is one of the largest health care shopping and search experiences, available to more than 20 million people enrolled in employer-sponsored health plans, with UnitedHealthcare as one of the first health insurers to offer Rally Connect to its plan participants. 
Rally Connect helps health plan members make the right choices for more than 300 different health procedures and services through the use of a single, integrated solution that combines information about medical, dental, behavioral and vision health care providers.
Enabling Consumers to Learn and Understand the Full Cost of Their Health Care
Rally Connect links individual health plan data with pricing information based on the contracted rate between the insurer and the care provider to instantly calculate what will be covered and what the consumer will pay, and includes what services are eligible to be covered through their Health Savings Account (HSA). Rally Connect enables consumers to look at the cost of their health care more holistically; for example, they can research the cost of knee surgery and learn the costs of all the points of care, from specialists, imaging studies and physical therapy to the procedure itself.
Creating an Experience for Consumers to Easily Research Their Health Care Options
Rally Connect also offers consumers a complete picture of how costs relate to quality of care, as care providers are presented in ranked order according to quality ratings established by sources such as the consumer's health plan, third-party quality programs and the U.S. government's Healthcare Effectiveness Data and Information Set (HEDIS).
Rally Connect's search function enables consumers to use either free-form text inputs or guided search flows to research care providers within their health plan or a health plan they are considering. Guided search uses intuitive icons and a step-by-step narrative to help users navigate their choices and helps reduce the number of times consumers give up on a search before finding what they need.
Unifying the Consumer Health Experience
Rally Connect rounds out the Rally digital health platform's unique ability to engage and empower consumers at every major touch point in their health care experience. Rally Health's wellness solution Rally Engage SM gives people personalized health recommendations based on their health needs, with the goal of helping them make simple, positive changes in their daily routines and set and achieve health and fitness goals. Rally ChoiceSM enables people to easily select and enroll in health insurance benefits online. Rally's flexible architecture and configurability tools enable health plans to quickly and easily implement the Rally solutions alongside their own unique offerings for a truly unified consumer health experience.