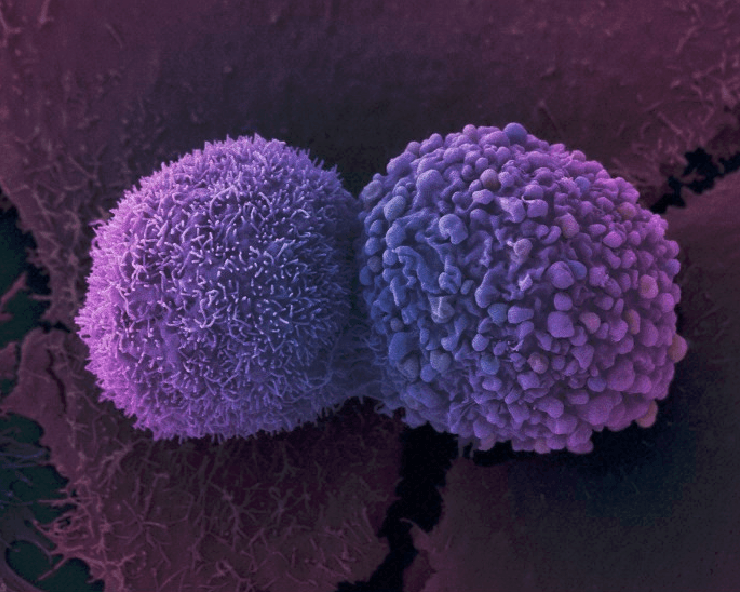 Imagine devoting fifteen years to an important pursuit and pouring unbelievable amounts of money into it, all the while facing a failure rate of 95 percent. That's the disheartening reality for pharmaceutical companies, which throw billions of dollars every year toward drugs that likely will not work – and then go back to the drawing board and do it all over again. There has to be a better way.
That's where Berg comes in. Backed by billionaire real estate magnate Carl Berg, the promising biotech startup founded in 2006, and has since seen great strides toward a new type of drug creation process. It's cheaper and much faster, thanks to artificial intelligence.
The Cumbersome Drug Discovery Process
Today's drugs come to the market after a lengthy, quite expensive process. It takes anywhere from 10 to 15 years, sometimes even longer, to bring a drug from initial discovery to the hands of patients – and that journey can cost billions. Up to 12 billion, to be exact. That's just too much to spend, and far too long for patients to wait.
"Patients can't wait 15 years for a lifesaving drug," said Niven Narain, the co-founder and president of Berg. "We need a new efficient targeted drug discovery and development process."
Berg's use of next-generation technology, including artificial intelligence, has the ability to cut down substantially on the time involved, as well as cut the costs by more than half. This is made possible through an entirely different approach to drug discovery.
"With the current method, for every 100 drugs that reach first stage clinical trials, only one goes on to become an actual treatment. That's only one percent," Narain pointed out. "We believe that's an unsustainable model, especially when there are diseases such as pancreatic cancer which has an average five-year survival rate of 6%."
Artificial Intelligence Approach to Precision Medicine
"Berg's model is based on precision medicine which is getting the right treatment to the right patient at the right time," Narain said. "In order to truly understand the disease and how to treat it, Berg analyzes the full biological make-up of the cell. This includes the genome, proteome, lipidome, metabolome. We also look at mitochondrial function, oxidative states, and ATP production, to look at how the cell is behaving."
Analysis of cancer cells typically takes years – but the beauty of artificial intelligence is that it works faster than any human possibly could.
The company takes samples of blood, urine and tissue from cancer patients and compares those samples with those from healthy patients. Over 14 trillion data points are created from this process. All of that data is then fed into artificial intelligence systems.
"The AI analyzes all of the information from the patient's biology including omics, clinical samples, and demographics to help us understand the difference between the healthy and diseased cells. Once we understand the diseased cells, we can understand how to make the cells healthy again."
All that analysis is so complex and broad that it would take humans a lifetime to complete it. With the help of AI, all that data is crunched in the span of days or weeks, buying precious time in the drug creation process. The result is a targeted treatment, tailored to the individual, based on their own body's makeup.
Battling Cancer and Beyond
Berg has already made waves with BPM 31510, a cancer drug that is already in trials to treat glioblastomas, pancreatic, bladder and GI-related cancers. Reuters reports that Phase 2 trials will begin in early 2016.
Here's how it works: As a person's cells age and become damaged, they die off. This is due to the mitochondria triggering apoptosis, or cell death. When this natural order of things is upset, the damaged cells begin to spread – and soon that person is diagnosed with cancer.
BPM 31510 targets the metabolism of cancer cells and reprograms the mitochondria, essentially reminding the cancer cells to self-destruct. This can lead to a natural eradication of the cancer, saving the patient from potentially harmful chemotherapy, according to Fortune.
The company began work with cancer treatments in mind, but has already broadened its horizon to work on other pressing issues in health, including Parkinson's and diabetes.
"Enolase-1 is the lead diabetes asset we are advancing through IND-enabling trials," Narain said. "It is an enzyme that is demonstrating the ability to drive more uptake of glucose into skeletal muscle in pre-clinical diabetic models and doing so in an insulin-independent manner.  This is naturally occurring and we have found a way to target the skeletal muscle for delivery of Eno-1."

What's Next for Berg?
By sharing research with places like the U.S. Department of Defense and the Parkinson's Institute Clinical Center, Berg is helping those organizations find disease biomarkers, drugs and diagnostic tools to help their patients. Since last April, Berg has partnered with Beth Israel Deaconess Medical Center and the Pancreatic Research Team to hunt down the cure for pancreatic cancer. Some of the most notable names in the cancer fight – such as MD Anderson Cancer Center and Memorial Sloan-Kettering Cancer Center – have already partnered with Berg to push along development of new drugs.
A new partnership with University of Miami promises to tackle heart disease, while the National Institutes of Health will help speed development of a drug for kidney cancer by conducting preclinical trials.
The Genomics England 100,000 Genome Project is the latest to sign on to work with Berg. The project focuses on rare diseases and six common cancers, and counts GlaxoSmithKline, AstraZeneca, Roche and Biogen as partners. Berg plans to open a U.K. office next year to expand the potential partnerships even further.
Berg can expect even more partners to get on board as the company expands their work to get patients more involved in their healthcare.
"Berg is currently incorporating wearables into our next round of clinical trials, which will bring greater awareness to not only researchers and doctors but also the patients," Narain said. "Just as Microsoft enables personal computing and how Apple provided us with mobile technology, my hope is that Berg will encourage patients to play an active role in their healthcare." 
Featured image credit: Lung cancer cells via cc