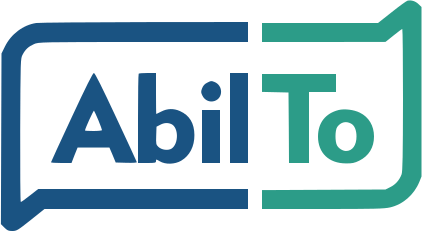 Horizon Blue Cross Blue Shield of New Jersey is collaborating with behavioral health company AbilTo, Inc. to offer telehealth therapy services by a licensed therapist and behavior coach — via telephone or secure on-line video – at no cost to certain Horizon BCBNSNJ members. Starting this month, the remote telehealth therapy will be offered as an eight-week program in which therapist and behavior coach teams help members make sustainable lifestyle changes that improve their physical health, while reducing their depression, anxiety and stress.
"This collaboration will allow us to help Horizon members address the behavioral health issues that directly impact their medical recovery and overall health," said Dr. Reena Pande, Chief Medical Officer, AbilTo. "Horizon members deserve integrated care that's simple to access and proven to help them lead happier, healthier, and more productive lives."
People who face a difficult medical health issue or a significant life transition can become overwhelmed, stressed, anxious and depressed. Most of them think they just have to "handle it" and may not be aware that affordable and effective therapy can make a real difference. Even if people in these circumstances want to find help, they may not know where to look for it. AbilTo addresses this need by partnering with insurance payers to help patients overcome issues caused by behavioral health disorders and life transitions via its telehealth platform. To date, the New York-based company has raised $21M in funding. 
"It is not uncommon for patients to experience anxiety, sadness and stress following a heart event, which is why Horizon is committed to giving our members the tools they need to recover both physically and emotionally from their experience," said Steven Wolinsky MD, Senior Medical Director for Horizon BCBSNJ. "This is a holistic approach to care that can speed recovery, improve overall health and reduce the likelihood of complications and hospital readmissions." 
The behavioral health program is for cardiac patients living in the state of New Jersey and is available as a value-add service to certain commercial employer groups, including the Federal Employee Program (FEP).
Employer groups seeking additional information should contact an AbilTo representative at 1-866-287-1802.