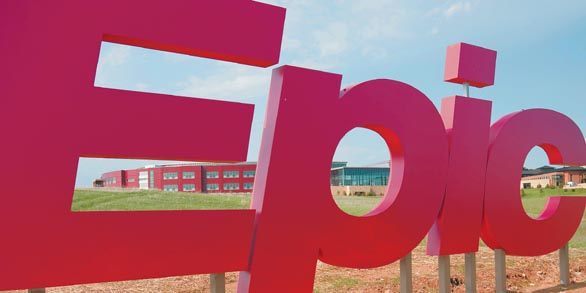 On Thursday, retail pharmacy giant Walgreens announced it will implement Epic's EHR platform across 400 of its healthcare clinics starting in early 2016. The move to EpicCare will help further enhance care coordination among providers, while also supporting the long-term growth plan for its clinic business. 
"We're pleased to welcome Walgreens to the Epic family and look forward to supporting their goal of improving access to high quality, coordinated care," said Carl Dvorak, Epic president. "With our shared focus on interoperability, Walgreens will also become a part of the nation's largest network of care organizations securely sharing patient information with hospitals, laboratories, private practices, federal agencies, local care providers and state HIEs."
Benefits of Implementing Epic's EHR
Currently, Walgreens utilizes its own proprietary EHR for its healthcare clinics where patients can receive healthcare services as a walk-ins or schedule appointments online. The transition to Epic's platform will allow Walgreens to connect with other healthcare organizations to securely share a patient's medication list, assisting with medication reconciliation and review during Healthcare Clinic visits via its Care Everywhere suite. 
"As we continue to invest in our retail clinic business, it's critical to have these best-in-class intelligence tools that support our commitment to patient care, and can help position Healthcare Clinics as a strategic partner of choice within the communities we serve," said Jeff Koziel, group vice president for Walgreens Healthcare Clinics.