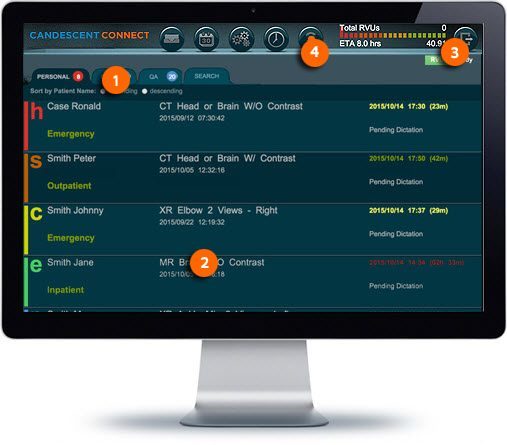 Cleveland Clinic and Candescent Health have formed a multi-year partnership aimed at transforming radiology care, with a goal to improve healthcare value through defined quality standards, enhanced workflow processes and the creation of an efficient, nationwide cloud-based radiology network.
As part of this new collaboration, Cleveland Clinic will assist Candescent Health in developing new, clinically focused products that will improve the productivity, efficiency and diagnostic performance of radiology practices nationwide. Working together, Candescent Health's state-of-the-art technology will expand the reach of Cleveland Clinic's advanced radiology services to other health systems across the country. Additionally, Cleveland Clinic has the opportunity to make an equity investment in Candescent Health in the future. 
Radiology touches nearly every facet of healthcare, including patient safety, physician referrals and multiple diseases and conditions through the use of x-rays, CT scans (Computed Tomography), MRIs (Magnetic Resonance Imaging), ultrasound, radiation therapy and other procedures. With more than 177 radiologists conducting some 2.3 million studies annually, including the full range of subspecialist capabilities, Cleveland Clinic already is one of the nation's top five radiology providers. 
RadPerform Platform Overview
Candescent Health's RadPerform was conceived and designed by veteran radiologists to manage one of the nation's largest multi-location practices for more than a decade. RadPerform includes three integrated components:
A cloud-based and data/rules-driven workflow, including smart work-lists, targeted routing, schedule management, and quality-management.

24 x 7 case and workflow monitoring and radiologist support to expedite cases and communications, ensuring that daily, operational goals are met.

Ongoing performance analytics with specific recommendations for how to adjust operations to satisfy desired KPIs.
"Through this sophisticated workflow system, radiologists will be able to streamline and eliminate administrative tasks, allowing them to focus on patient care and the clinical work we were all trained to do," said Michael Phillips, M.D., Director, Center for Business Development, Imaging Institute at Cleveland Clinic