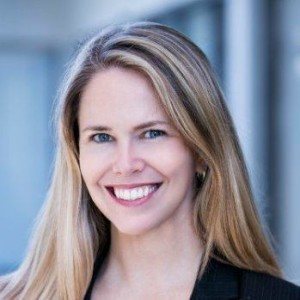 Data analytics promises to be the new darling of healthcare industry as providers move toward value-based methods of care. But is healthcare really ready to handle all the new data (both structured and unstructured) headed its way? How can one be sure that data analytics will produce an accurate picture of how to improve performance and efficiency?
We asked Dell's Mandi (Phillips) Bishop, Lead for Health Plan Innovation Analytics, what are the considerations providers need to make when it comes using data effectively? And what are some of the challenges, both obvious and unforeseen, that providers must contend with when it comes to evolving its data analytics practices and processes? Here's what she had to say:
Q
Data Analytics is bit of a buzz work right now in healthcare. However, as the importance and the potential of the field culminates, so do the apparent challenges that come with extracting effective data to support healthcare delivery. So let's talk about some of these challenges that you are seeing arise and how they are coming up for providers.  For starters, talk to me about the lack of master data management, how is this happening and how it's resulting in duplicative and essentially inactionable data?
Great question. First, let's talk about master data management: it's about establishing a master record – a single point of reference for all other processes, systems, and data sources. It's used to define parties, accounts, and products that comprise business transactions. In healthcare, this concept of master data management is applicable in any number of ways: who is a patient, who is a health plan member, who is a health plan subscriber, who (or what) is a healthcare provider, what is a facility, what is a billable service.  You'd think those would be pretty straightforward.
But if your hospital has a different version of "you" that is established and maintained in its scheduling system, its accounting system, its lab system, and its electronic medical records system, what is the likelihood that you could ever call your hospital and receive a complete, accurate, timely accounting of every visit you've ever had at that hospital – what was wrong, what was done, which providers participated in your care, how much were you charged, how much has your insurance paid? Realistically, what is the likelihood that you could call and get a complete, accurate, timely accounting of even your most recent visit? Imagine this challenge extrapolated across every actor in the healthcare system.
If your hospital doesn't always know who YOU are, across all its systems and departments, do you think your primary care physician knows who you are to the hospital? When the concept of "you" is fluid, and dependent upon the legacy thought processes that designed the workflow and systems that capture the detail of "you", it creates gaps and uncertainties that spread to any other processes and systems that could feed your bill, your insurance history, your eligibility for government or workplace programs.
Q
What types of data are you seeing being affected by this problem (lack of master data management) and how is this trickling down to larger problems for providers seeking to use that information effectively when it comes to care delivery, care quality/monitoring, etc.?
This lack of MDM has broad-reaching implications – if each process or system that needs information about "you" has a different version of "you", how can decisions about "you" be made with a high degree of confidence? If the version of "you" that is created during ER triage does not align to the version of "you" that is recognized by the hospital accounting system, "you" may be billed incorrectly – and, in some cases, duplicatively.
Similarly, if the version of "you" created during ER triage doesn't match the version of "you" that is in the EMR and contains your medical history with this hospital, care decisions are made without longitudinal information about your health – and you're your care is transitioned to an ambulatory provider outside the hospital setting, that provider is only receiving the version of "you" that was assigned to this particular inpatient encounter. Whichever version of "you" that might be, with whatever demographics, insurance, and clinical information is currently assigned to the "master record" that was selected or created at the start of the encounter.
From a financial standpoint, this pervasive problem is particularly insidious when it comes to healthcare providers. If CMS, the private insurers, the physician practice, and all the physician affiliations all have separate (and not equal) understanding of who/what that provider is, how can the increasingly complex tiered network contract arrangement models be effectively applied? How can quality, performance, or cost information be considered accurate?
Ever wondered why it seems to be so easy to commit Medicare fraud? This is a large part of the reason why.
Q
You say that Person Index platforms can address the issue of lack of master data management strategy/ implementation, but that they are also expensive to implement. So what's the alternative for those who can't afford that expense? Or is there no better viable solution at this point and time? 
While Enterprise Master Person Index platforms ARE, indeed, expensive to implement, for any multi-system environment, they should be considered mandatory. I'd honestly be in favor of CMS requiring evidence of an EMPI to issue a CCN for any multi-location entity. Many EMR and population health solutions, as well as HIE platforms, have an EMPI capability that can be bundled with the purchase to reduce the cost and streamline the implementation. There is even an open source option available (although I have not done any due diligence on its merits, security, performance, or efficacy): http://www.openempi.org/ .
The alternatives? Local system record-matching algorithms, which are rarely sophisticated enough to account for scenarios like a missing social security number or street address typo. Manual records reconciliation, which is never as accurate or timely as is required for optimized revenue cycle management, let alone care coordination. That $1T waste in the $3T healthcare system everyone talks about? THAT is the alternative. We're living it now. And with the Meaningful Use mandates to share health records across enterprises (and EMRs), we are propagating this problem across each care setting, insurance participant, third-party administrator, employment and government program that relies on an accurate identity. Scary, isn't it?
Q
Scary indeed, so how should health IT shift to address this problem?
Factor MDM into the foundation of your solution offering. Make EMPI a core component that is available for external requests via service calls, so that any other systems that are integrated with your core solution can access the  master record.
Aside from addressing the technical considerations for MDM and EMPI, though, there is a more direct route to improving the quality of the master record: controlling the data capture process. If the person entering the data isn't educated on the importance of accuracy, and the impact of inaccuracy to financial and clinical outcomes, she may be inclined to capture only the bare minimum of what is required to complete the task and move to the next. As long as the system allows that behavior, it's human nature for that to become the norm; heck, it's expedient for the worker, right?
Educate your staff. Educate yourselves. Invest in system controls that will perform basic checks and balances to reduce the likelihood of duplicative records, or wildly inaccurate ones. It will pay dividends in everything from your revenue cycle to your patient satisfaction scores.