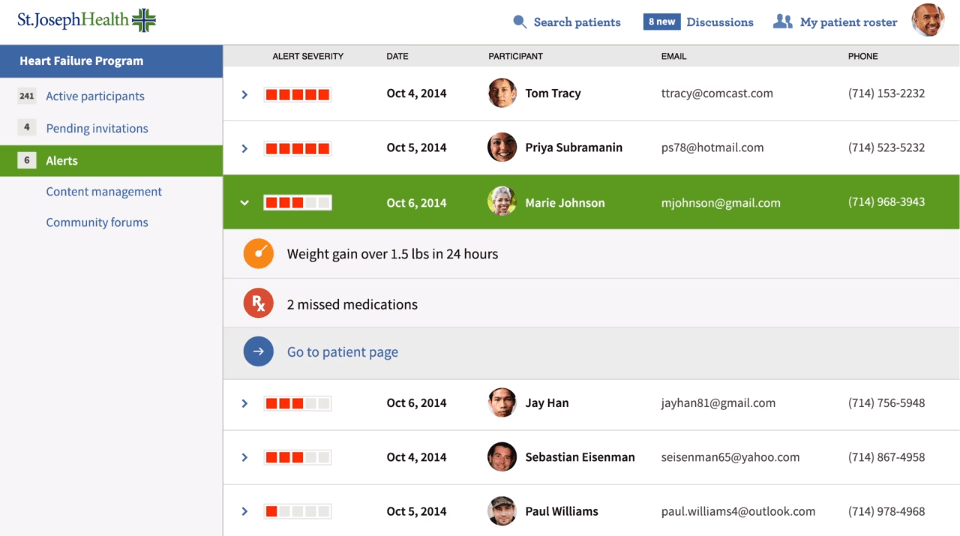 Chesterfield, CO-based digital health company Datu Health has raised $10 million in Series B equity funding from St. Joseph Health (SJH) to drive personalized healthcare powered by behavioral health data. Traditional healthcare touch points fail to reach the everyday lives and behaviors of people where 40% of health outcomes are shaped. To reduce population risk, decrease low-value care, increase procedure and appointment effectiveness, and avoid penalties, health care must penetrate patient's everyday lives. To solve this, Datu Health has developed a new digital platform designed for engaging consumers daily in their health with the goal of influencing the biggest driver of adverse health outcomes: everyday behavior. 
The Dātu Persuasion Engine™ Overview
The engagement platform called Persuasion Engine™, harnesses a growing flood of data – clinical, patient reported and more – to create an experience that is tailored to each person's unique health goals, lifestyle and motivators. The technology utilizes a set of rules, content and "nudges" that is leveraged by health care providers and payors to provide consumers with a digital experience customized to his or her unique healthcare needs.  Key benefits include:
Everyday Value – community members have a single place to share their health status, get relevant advice, connect with resources and plan what's next.
Relational Health – Secure and surrounded by both clinical and personal data and great communication tools, the relationship between care team, patient and family can flourish.
Unique data – As people maintain and improve their health, they share data about their behavior that can help you assess risk, tailor treatment and communicate more effectively.
As part of the announcement, Datu Health will collaborate with St. Joseph Health to integrate Dātu's software development efforts with other SJH strategic investments in Orange County, CA. "We are thrilled to further enhance our close relationship with St. Joseph Health," saidAndy Parham, CEO and Founder of Dātu. "The executive leadership and Board of St. Joseph has been supportive of Dātu since its inception and we could not ask for a better partner as we continue to invest in our platform and roll it out nationally."