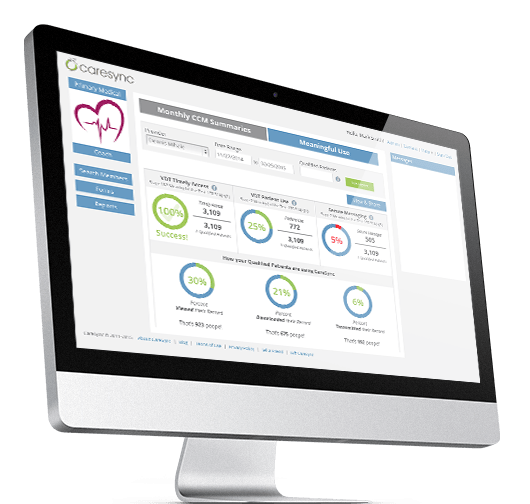 CareSync, a chronic disease management platform for Medicare has raised $18 million in Series B funding led by Merck Global Health Innovation Fund (Merck GHI), Greycroft Partners and Harbert Venture Partners, as well as existing investors Tullis Health Investors, Clearwell Group, CDH Solutions and Travis Bond. The capital will be used to help expand its workforce and continue to advance its best-in-class technology. Over the next 18 months, the company plans to hire an additional 500 employees.
CareSync Care Coordination Platform Overview
Founded in 2011 by Travis Bond, CareSync combines technology with 24/7 nursing services to facilitate care coordination among patients, family and caregivers and all providers. CareSync provides turnkey Chronic Care Management services as well as a software-only option, allowing practices of any size to easily meet the billing requirements for CPT code 99490. CareSync's application and services collect, organize and share health information for patients, their doctors and caregivers. Central access to this data makes it easier for patients to manage their health, especially those who have chronic diseases and need to regularly see multiple doctors.
Additionally, CareSync's certified technology makes it simple for providers to meet Meaningful Use 2 for Data Exchange, Messaging and Timely Access. CareSync patients are at the center of their healthcare, with access to health information, actionable goals, and Comprehensive Care Plan tasks. As a result, CareSync's patients are experiencing more productive medical appointments and better health outcomes.
Key Milestones
CareSync's user base has grown 20-fold in the last four months, fueled in part by the Centers for Medicare & Medicaid Services' (CMS) chronic care management program, which encourages doctors to work with patients between visits. The program has an annual estimated value of $17.25 billion. CareSync's direct-to-consumer business has also increased due to healthcare consumerization driven by patients wanting greater and more convenient access to their doctors and health information.