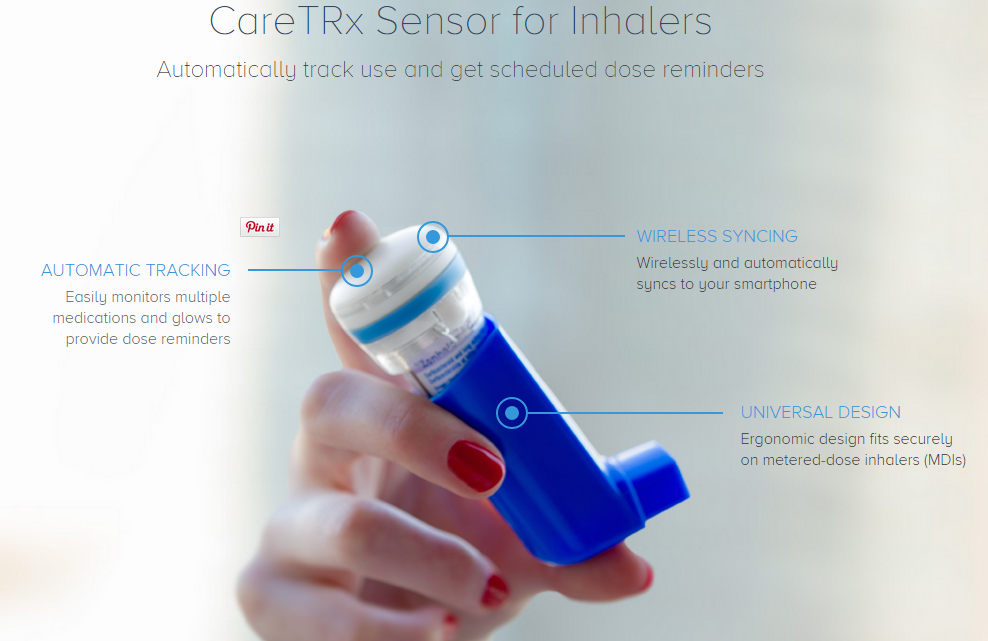 Israeli generic drugmaker Teva Pharmaceuticals Industries Ltd. has reached an agreement to acquire mobile health technology company Gecko Health Innovations, Inc. The acquisition will help strengthen Teva's respiratory capabilities and help reinforce its leadership position in respiratory care. Financial terms of the deal were not disclosed.
CareTRx (formerly GeckoCap) is a cloud-based solution designed to simplify chronic respiratory disease management, connecting patients and caregivers through remote monitoring and real-time adherence tools. Through its intuitive medication reminder and management app, it can help patients remember to take their medication on time, and track and review their symptoms, triggers, peak flow measurements, and flare ups. 
The app can also be used with the CareTRx sensor, which fits on most metered-dose smart inhalers and records when a dose is taken, effectively transforming an inhaler into a smart inhaler. The sensor glows on schedule when the medication is due and automatically syncs with the app. 
"During the last three years, we have designed and built a system to support respiratory disease management by intuitively connecting caregivers, patients, and families," said Dr. Yechiel Engelhard, CEO and Founder of Gecko Health Innovations in an official statement. "In founding Gecko Health Innovations, our vision was to connect chronic medication management into one platform, leveraging this information to support and empower patients by partnering with leading players in the healthcare and pharmaceutical industries. We are very excited to realize this vision as it aligns to Teva's focus on innovative patient solutions."
On Friday afternoon, Teva Pharmaceuticals (TEVA) shares were reportedly down by 4.13% to $58.42 after the company signed a deal to buy Gecko Health Innovations.