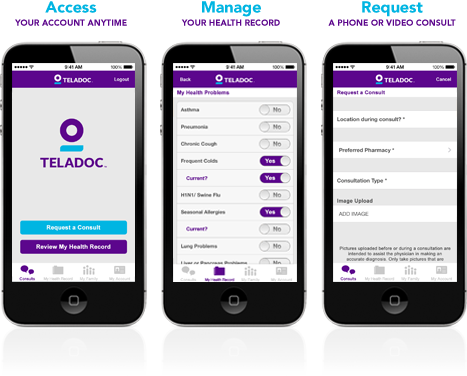 This week, the U.S. Patent & Trademark Office (PTO) has agreed to move forward with Teladoc's case to invalidate a patent held by rival American Well Corporation. The PTO's order to proceed with the case, issued September 14, noted that Teladoc has a "likelihood" of prevailing. 
"As the pioneer and leader in telehealth, Teladoc has the responsibility to protect consumers' access to health innovations like telehealth," said Jason Gorevic, chief executive officer of Teladoc in an official statement. "We're proud to stand up for telehealth and can't allow those who would suppress competition to take away access to the benefits of a safe, convenient and affordable health care option. We are pleased that the PTO has acknowledged the strength of our petition and its likelihood of success."
Patent Infringement Case Overview
In March 2015, Teladoc requested the PTO review and invalidate a patent held by American Well relating to the practice of telemedicine. According to American Well, Teladoc infringed claim 10 of the '550 patent described as computer implemented method comprising "accessing a data repository that stores information pertaining to medical service providers, including present availability of the medical service providers for participating in a consultation; receiving in a computer, indications that members of a pool of medical service providers have become presently available; receiving in the computer, a request from a consumer of services to consult with a medical service provider; identifying in the computer, an available member of the pool; and establishing a real-time communication channel between the consumer of services and the identified member of the pool. 
American Well is seeking to prevent Teladoc from operating the Teladoc System, and to recover its damages, including treble damages and an award of legal fees and costs associated with the lawsuit. Teladoc maintains that American Well's claims of being 'first-to-market' are demonstrably false due to the fact that Teladoc and others were providing telehealth services long before American Well was even formed as a company.  In addition, Teladoc has noted in previous filings that "the patents in question are impermissibly broad and cover matters that are too obvious to be patented." 
American Well Response to Teladoc's Statement
In response to the Teladoc's announcement, American Well CEO Dr. Roy Schoenberg released the following statement:
"Understandably, Teladoc has its back against the wall.  The company operates a phone-a-doctor service and is now required by state and federal regulation to pivot into live video doctor visits, where you can see the doctor. This has been our field of operation for almost a decade and where we hold 26 patents granted to us by the US Patent office. We understand that Teladoc needs to contest our patents and welcome the patent review, which we never opposed. To be clear – American Well holds the patents and Teladoc is asking for their review. There is no news here."
The American Telemedicine Association projects there will be 800,000 telehealth consults in the U.S. in 2015; Teladoc is expected to conduct more than 525,000 of those consults, almost twice the amount of the rest of the industry combined. 
A final ruling in the case before the U.S. Patent & Trademark Office is expected in 2016.