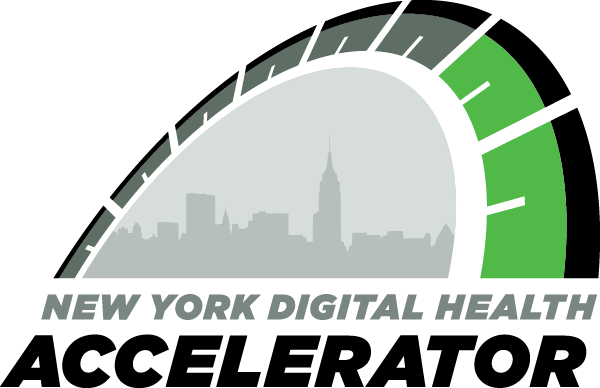 The New York Digital Health Accelerator (NYDHA) has announced their 2015 class of six early and growth stage digital health companies that are developing cutting-edge technology products for healthcare providers and patients in the areas of care coordination, patient engagement, and workflow improvement. The four-month program run by the Partnership Fund for New York City (Partnership Fund) and the New York eHealth Collaborative (NYeC) will provide the digital health startups direct access to major customers, such as healthcare organizations and insurance companies, and receive product feedback from senior-level executives representing seventeen leading healthcare providers in New York State. 
During the four-month program, participating start-ups will:
– receive direct mentorship by twenty-three leading healthcare organizations, including insurance companies, medical centers and hospital groups
– fine-tune and develop their technologies and business strategies through a series of workshops, panel discussions, user-group sessions, networking opportunities, one-on-one meetings and presentations
– receive on average $100,000 in capital investment provided by Baxter Ventures, Deerfield Management Company, Milestone Venture Partners, New Leaf Venture Partners, Safeguard Scientifics and the Partnership Fund for New York City.
The 15 graduate companies have raised $65 million in additional capital and created 120 new jobs in New York City.  Two of these startups, Avado and Remedy Systems, were acquired within 6 months of graduating.
Here is a look at the six digital health startups from the 2015 class: 
Dorsata is a platform for the creation, distribution, and implementation of clinical care paths. Through a web-based platform, teams of clinicians and nurses can rapidly create, build consensus, and disseminate care pathways.
Healogram helps providers remotely monitor post-surgical and wound care through tele-monitoring and analytics in order to provide more effective measuring and managing of wound patients to improve outcomes and reduce cost.
iVEDiX provides solutions for healthcare and other verticals, differentiated by its highly configurable visual analytics platform called miVEDiX giving users the ability to interact with their data in a variety of ways through their big data & analytics competencies.
Nutrify allows clinicians the opportunity to provide tailored recipes based on unique nutritional needs, clinical data, medications, and health conditions. The diet planning tool is accessible to the patient anytime, and has a tracking capability on the back end to assist the clinician in knowing if the patient is in fact eating healthier.
OffTheScale is an affordable healthcare platform which has been shown to slow, stop, and reverse the progression of chronic diseases through a 12-week customized group intervention program called OTS-4-U, and then continues life-long maintenance and sustainability with its OTS-4-LIFE program.
Wellth works with healthcare payors to produce cost-saving behavior changes in their members through science-based incentive plans. By nudging patients towards evidence-based care options and by motivating and tracking healthy habits, they can measurably improve population quality metrics.