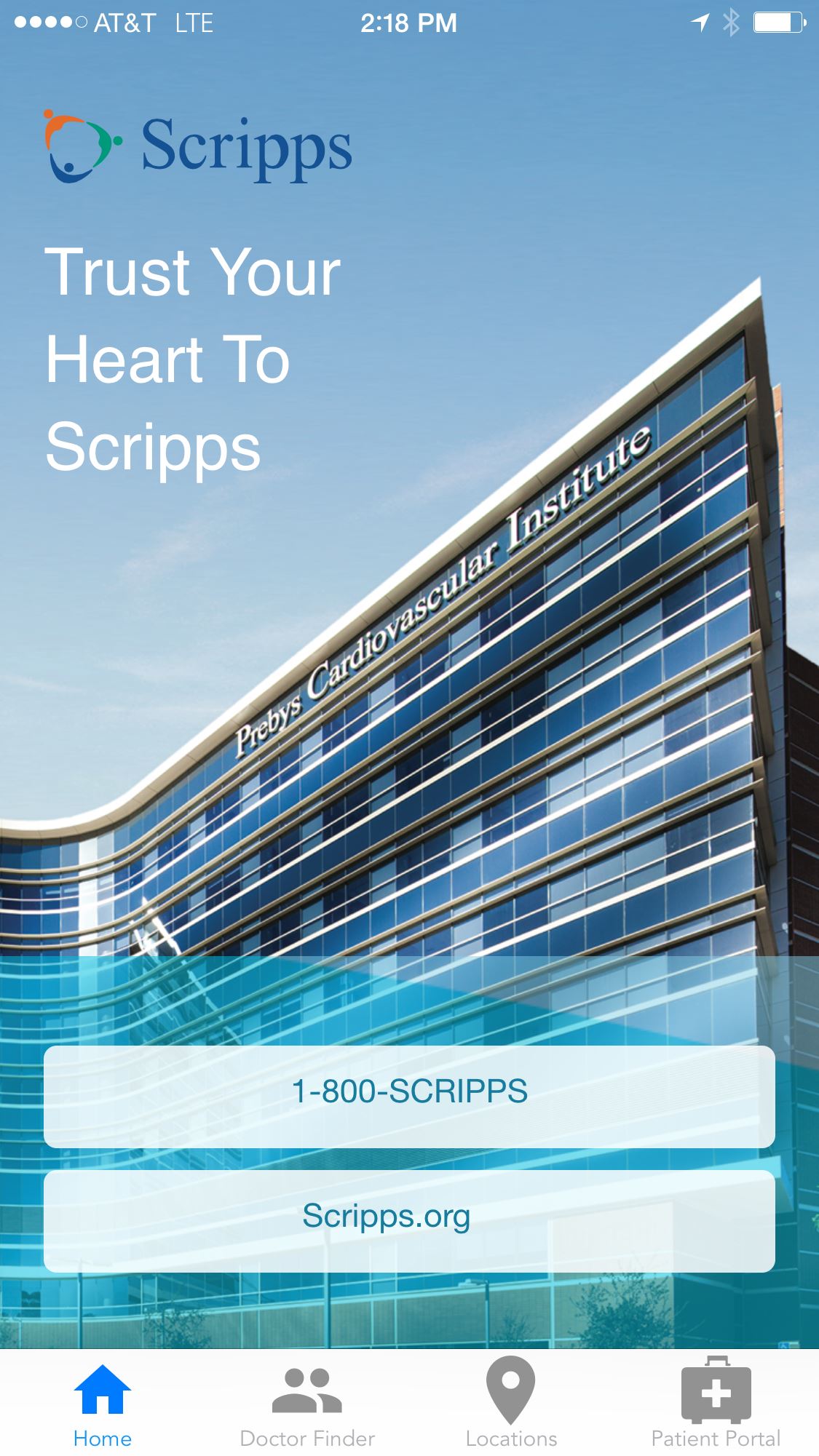 Scripps Health has launched a new mobile health app that provides patients and visitors with instant access to information about physicians including Scripps hospitals and clinics now available on Apple and Android smartphones and tablets.
Scripps Health app
The Scripps Health app offers the same primary functions that are available on the Scripps.org website – physician searches, location searches and maps, a patient portal link and one-touch dialing for the toll-free 1-800-SCRIPPS information line. More functions will be added to the app in the coming months, making it even more valuable for Scripps patients and anyone interested in Scripps services and locations.
"So many people use smartphones, and rely on them to access the information they need whenever and wherever they need it," said Chris Van Gorder, Scripps president and CEO. "The new Scripps Health app puts the best features of our website a quick click away no matter where you might be."
At least 19 percent of people in the United States rely on a smartphone for accessing online services and information, according to a recent report published by the Pew Research Center. And 47 percent prefer to use an app rather than a mobile website when accessing information quickly on their smartphone, according to a report by Google also published earlier this year.
To download the Scripps Health app, go to the Apple or Android app stores and search for "Scripps Health."