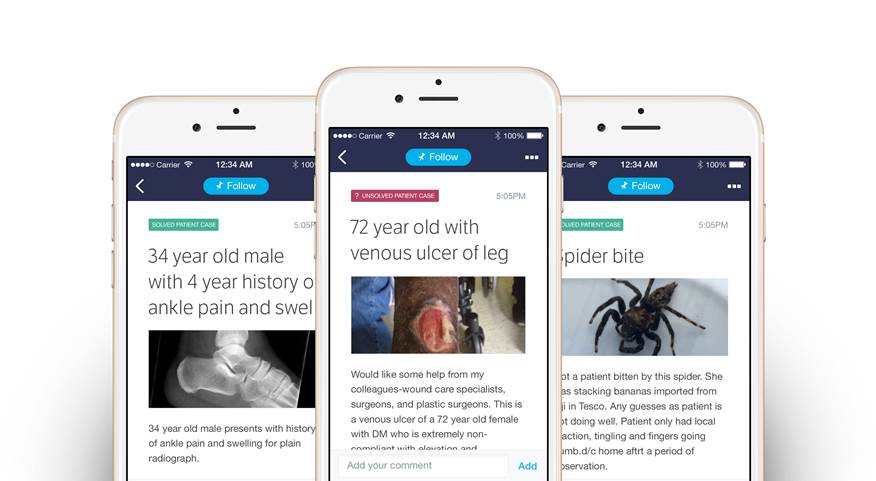 SERMO, a global social network exclusively for doctors and the home of medical crowdsourcing, helped save a girl's life through collaboration across borders. The infection she was diagnosed with had killed her brother just two weeks earlier. Because of SERMO's recent expansion to the UK, Canada, Australia, South Africa, Ireland and New Zealand, doctors from around the world were able to pool their collective wisdom online to recommend options for follow up testing and treatment, saving the girls' life and potentially reducing the infection risk for others in her community.
Case Details
Dr. John Fernandes, a physician from Canada, posted the case of a four year old girl who tested positive for a deadly strain of E. coli, seeking advice on treatments and ways to find the source of contamination. Within just a few hours, a gastroenterologist from the United States, responded:
"You need to keep these patients in the hospital until they are better…Get CDC involved in tracing, you can't do that yourself. Do they eat out habitually? Salad bars, cold cut meats, salads etc.? You want to do everything to prevent intravascular dehydration."
A South African general practitioner shared more advice, recommending the treatment that ultimately cured the patient within 12 days:
"In your search for the contamination source, involve places visited, parties they went to etc. Keep the patient in hospital until they are well. Add probiotics to the treatment."
Since originally posting the case on July 1, 46 doctors from around the world, including nephrologists, pediatricians and more, responded. While the source of this child's infection remains unidentified, Dr. Fernandes followed the advice of his global peers and the girl's health returned to normal less than 2 weeks later. Dr. Fernandes also provided the parents with hygiene recommendations to reduce the spread of the illness.
"This is an amazing example of the power of medical crowdsourcing and international collaboration," said Dr. James Wilson, an American SERMO member and Ascel Bio infectious disease forecaster based out of the University of Nevada-Reno. "While most E. coli infections are not life-threatening, it's troubling and extremely concerning when an infectious illness claims a child's life so quickly and infects a younger sibling shortly after. It is especially important in cases like this that a physician acts quickly and exhausts all options and resources available to preserve life. This was also a great teaching moment for the U.S. physician audience as it drew attention to forecasts, which indicated the increased risk of E. coli-related complications, helping them avoid a similar preventable death."
The E. coli case is just one example where medical crowdsourcing on SERMO saved a life. The posting of the case was not only life-saving for the patient but educational for doctors around the world. In addition to the 46 unique doctors participating in solving the case, the post was viewed by 1,253 doctors around the world.
Medical Crowdsourcing Benefits
A recent SERMO poll of over 1,350 physicians in seven countries explored the benefits of medical crowdsourcing among doctors and found the below ranked highest:
– Solving tough patient cases like the Canadian doctor's case
– Education on new medical techniques/approaches, and
– Having a safe space to talk with other physicians.
On SERMO, doctors regularly benefit from the power of medical crowdsourcing to address the "grey zone," an unclear space where physicians have several clinical possibilities and must make a judgement call to solve the case. Over the course of 2014, doctors anonymously posted 3,500 challenging patient cases on the social network, which were viewed a total of 700,000 times and received 50,000 comments. On SERMO, most doctors receive responses from peers within 90 minutes and solve cases within 24 hours.