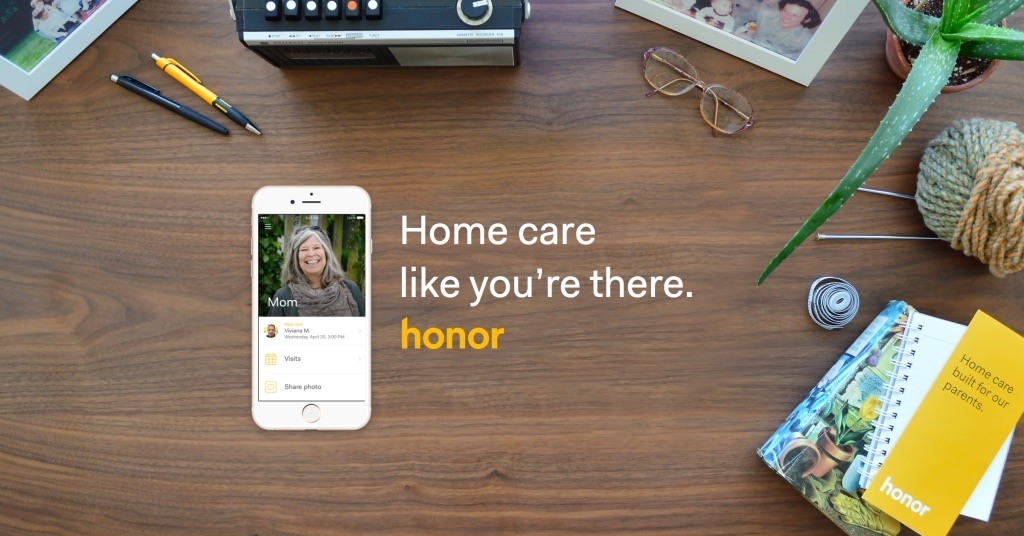 The problem of insufficient elder care is one of the biggest issues facing the nation, so much so that it's now one of top priorities for the White House and the President. Today at the White House Conference on Aging, Seth Sternberg, CEO of Honor is announcing a new initiative to donate $1 million in free in-home care across 10 cities and working with established care providing organizations in those communities to ensure this care goes to helping older Americans. The first city to benefit from this initiative is San Francisco, and Honor will be available in the greater Bay Area starting today.
Founded by serial entrepreneur Seth, Sternberg, Honor connects consumers with in-home caregivers, seniors and their families. Honor gives seniors what the startup calls an Honor Frame, which lets them know who the caregiver is and when he or she is arriving. Caregivers are screened and matched to seniors based on their expertise, and families are shown who took care of their family and what activities they did, as well as how long the caregiver was at the home. One-hour visits start at $25 dollars per hour with no long-term contracts.  
"When we set out on our mission to change the way our parents age, we knew we'd be in for a whirlwind of learning. We're just starting on our journey, and so far it's been more interesting and rewarding than we ever thought possible. We know it's a big problem to tackle, and all of our experiences so far have reaffirmed our belief that we are on the right path. Honor is so very excited to make good on our promise and fulfill our mission," said Seth Sternberg in a blog post. 
The company recently raised $20 million in funding back in April from Andreessen-Horowitz,  Yelp founder and CEO Jeremy Stoppelman, PayPal alumnus and Slide founder Max Levchin. Seth Sternberg is the co-founder of social media platform Meebo, who sold his company to Google in 2012 for around $100 million.