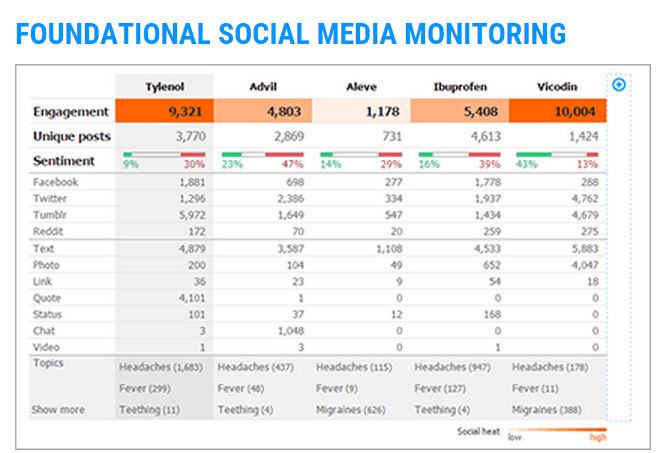 Treato, a source for consumer healthcare insights has launched a new social media app that offers an expanded view of the patient pulse. The new app named Treato IQ applies Treato's advanced big data infrastructure to broad social sentiment for a top line view into today's health consumer, expanding Treato's offering of patient intelligence tools to provide healthcare companies with an end-to-end solution.
Treato IQ will allow business customers to understand the social media landscape with:
– views into social trends
– ability to gauge real-time social sentiment
– track top influencers, where they are posting and the viral reach of their posts to identify Key Opinion leaders for your brand
– gain viral reach and insights into their competitors' brands.   
Treato has built its industry expertise by turning online patient experiences into deep business intelligence for the health and life sciences industries.  The company's unique advanced algorithms and patient health analytics, that top pharma companies have come to depend on, turn billions of conversations into tangible business insights.  Now, that very same expertise has been applied to tracking the social conversation trajectory and velocity with sentiment analysis.
"Customers have come to rely on us for our deep understanding of patient conversations happening online," says Ido Hadari, CEO of Treato.  "With the addition of our Social Media Application we take what we do best –  unique big data analytics  – and apply it to, not only health consumers' personal experiences but to broad social sentiment allowing pharma customers to better understand their health space and engage their customers."
Treato will be offering pharmaceutical companies a complimentary trial of the Social Media Application.