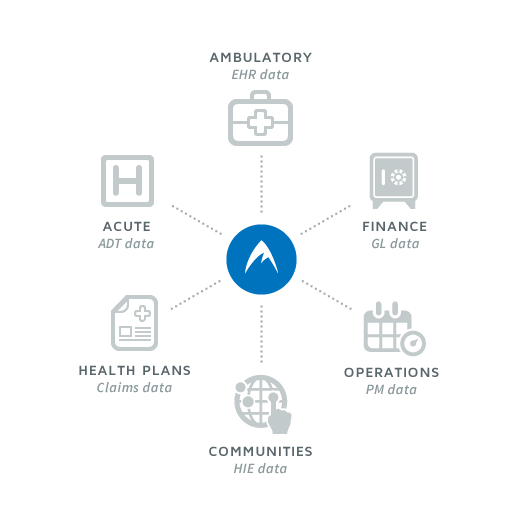 EHR data aggregation/analytics and consulting firm Arcadia Healthcare Solutions  today announced the acquisition of managed services and ACO implementation provider Sage Technologies. The acquisition will help strengthen Arcadia's position as a market leader in full-service managed care – the end-to-end blended technology and services capability to help healthcare leaders efficiently manage their business in a value-based setting. Financial terms of the acquisition is being led by Peloton Equity, with participation by Morgan Stanley Alternative Investment Partners, Zaffre Investments, and Escalate Capital Partners.
Supporting the health of over 20 million patients, and the performance and operations of 3,000 provider practices nationwide, Arcadia's analytics technology and transformation services enable its customers to aggregate and harmonize clinical data from over 30 different EHR vendors and multiple health insurance claims systems. Ensuring a consistently high-quality data asset, and presenting analyses in an immediately actionable way, the Sage Technologies acquisition helps add another powerful layer of service offerings exceeding others in this market.
Beyond analytics technology, population health management, and expert consulting, Arcadia's differentiated capabilities include deep EHR integration, EHR optimization, hosting, and managed technical services, which are all critical components that many partners lack. 
As part of the acquisition, Arcadia will now be able to work with physician groups through the entire spectrum of capabilities and technologies required to operate under the value-based care payment model, including fully outsourced support of:
– Formation and governance of an ACO/shared risk practice with financial, administrative, and care management leadership 
– Integration and harmonization of EHR, claims, and operational data from all relevant      parties via the Arcadia Analytics platform
– Population health management including quality program performance management, utilization and medical expense management, and patient care management via the Arcadia Analytics platform to support efficient and high quality care
– On-the-ground care and utilization managers with the expertise to use population and patient-level data to make meaningful and lasting improvements
"The Arcadia strategy is predicated on the notion that healthcare is in an irreversible transition from volume-based to value-based care, where unlocking the value of EHR data is the key to success. In the context of this enormous change, we are on a steady search for strategic opportunities to add to our competitive offering and strengthen our company for the growth ahead," said Sean Carroll, CEO, Arcadia Healthcare Solutions. "Specifically, Sage brings differentiated operational expertise in supporting organizations well into this journey, and a deeply engaged client base with a strong presence in the Midwest."